I have to have the headphones plugged into the audio jack BEFORE I start the laptop up just so that it sees them, if I for whatever reason disconnect the headphones while the laptop is on, it will switch to speakers and will refuse to detect the headphones again.
This is what I see: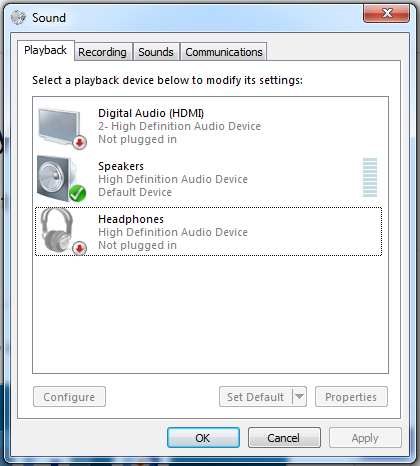 The only way to get the laptop to detect them again is by restarting while the jack is plugged.
I've tried deleting the audio drivers, but Windows did NOT reinstall them upon restart, so I had to install them again via backup.