Had searching the internet for two weeks, but still failing.
The closest solution I found is this:
How to connect wireless headphones to PC
The problem is exactly the same as mine, but using the solution given, my wireless headphone still won't pair to my desktop PC.
Here is my devices:
- Wireless headphone: Jabra Move Wireless
- Windows 7 Ultimate, x64
- Bluetooth 2.0 USB Dongle
I don't think the other specification such motherboard, graphic card, etc is needed, so I will not write them here, unless they are needed to find the solution.
What I'm trying to achive:
I want to play music from my desktop PC using my wireless headphone through the USB bluetooth dongle.
Problems:

- Even after my wireless headset is already listed in control panel, it seems that its still not completely paired.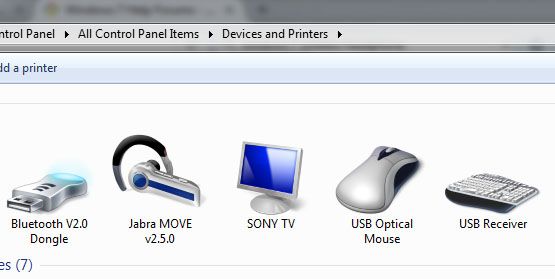 The bluetooth headphone/headset in "Sound" properties is still blank and nothing happened if the "Connect" option (by its popup menu) is clicked.
- In the Wireless headphone menu, I still can't click "Listen to music". Nothing is happened.
Here is my wireless headphone properties: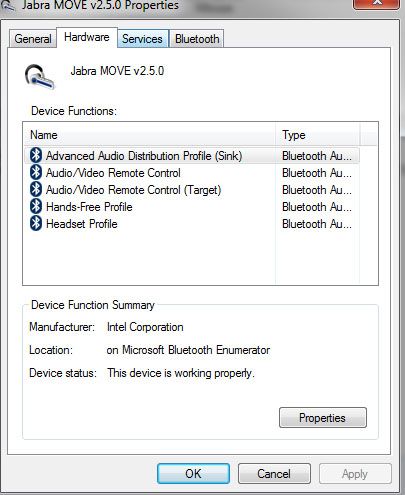 What should I do to make my wireless headphone completely paired with my desktop PC and fully working?
Any kind of help is appreciated.
Thanks.