Go to Control Panel, Sound and click on your speakers. Select Configure. In the first screen, what type of speaker configuration do you have set? If you have Stereo selected, you won't see the subwoofer.
When you go to the next screen, make the appropriate selection.
When you're using realtec sound without a sound card and you select next, you should see a screen similar to this-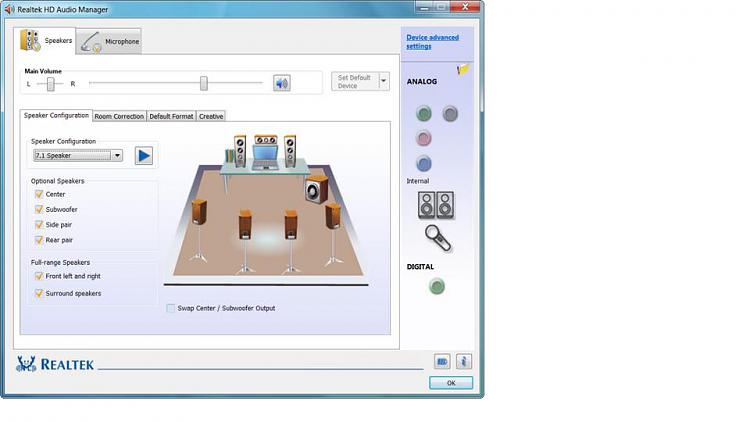 It's where you can make all kinds of adjustments.