1. firstly, re-enable your on-board sound via the BIOS settings..
2. on that page you linked regarding your motherboard, there is an entry headed "Support&Download" in the list at the left.. click on that and it will bring another page..
3. in the Support&Download page, click on the listed entry headed "Technology Guide"
4. in the next page, scroll down to the heading "Peripherals" and look for the following entry, and click "more"..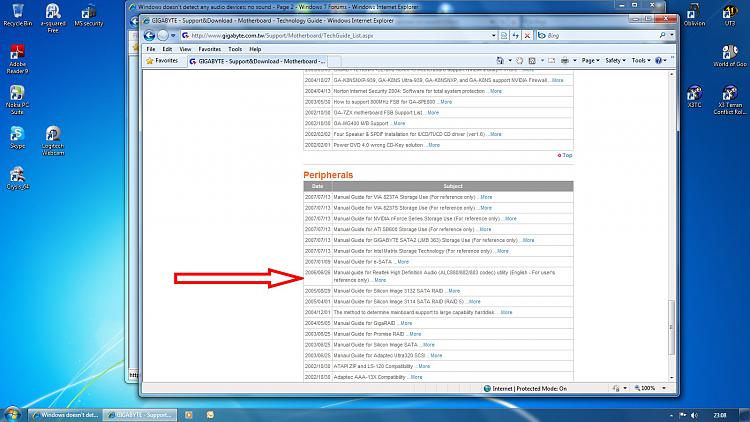 5. this will download a .pdf file that explains how to obtain control of your onboard RealTek sound (- save it, so that you can go through it in detail..)
6. Read this document carefully to see if there is a way to enable your sound..
- I have a sound-card installed on my current rig, so I haven't taken the time to read it through, but..
- it would pay you to be fully conversant with the RealTek control panel, as this should contain the necessary settings..
- good luck..!!