I upgraded from Win XP to Win7 and realized there's no sound or whatsoever at all.
My computer is custom built and it use Realtek HD Audio manager.
When I tried to play a song, the mixer has green bars going up and down indicating sound available.
but there were no sound at all. I also tried to use headphone, different monitor with build-in speaker....etc....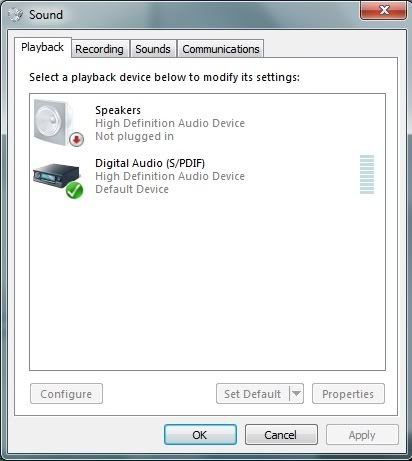 Also here it said not plugged in.
I scanned for driver using a driver finder scanner and it said I have:
-Avance AC97 audio
-REaltek High Definition Audio
-NVIDIA nForce Serial ATA controller
I'm not sure what these are but I hope this would help in finding the update for my soundcard....
Thanks