Ok, that's what I thought you were hearing, you have one, possibly two problems.
First, your mic signal level is very low. What this does is let normal background noise be heard, your voice level (see first example) is not much louder than the normal background hiss. You end up turning the volume up to hear the voice... unfortunately, you're also turning the noise up.
Second, depending on your playback device... if the enhancements are active, specifically, "Loudness Equalization" the noise will be even more pronounced.
What audio device does your computer have?
So, you need to increase the recording level on the Mic.
Ap
Here's Ex1.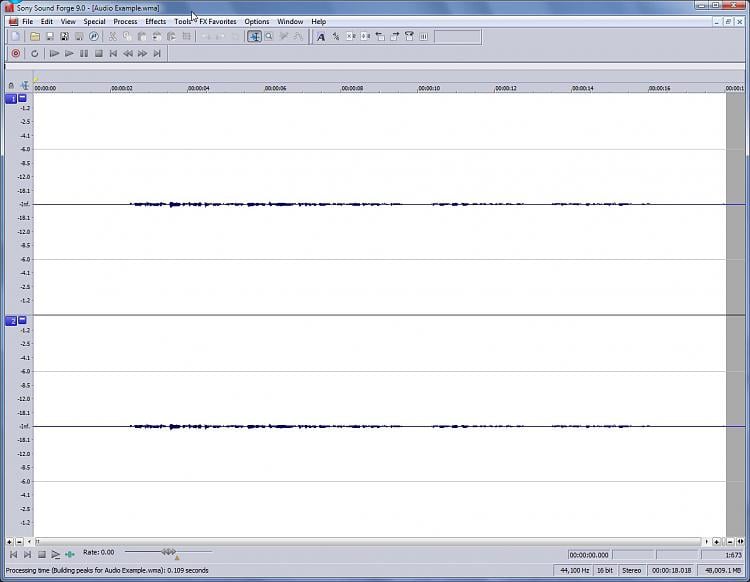 Ex2. is a Music example at full level.