Hi.
I have Webroot Spy Sweeper and Action Center isn't recognizing the program: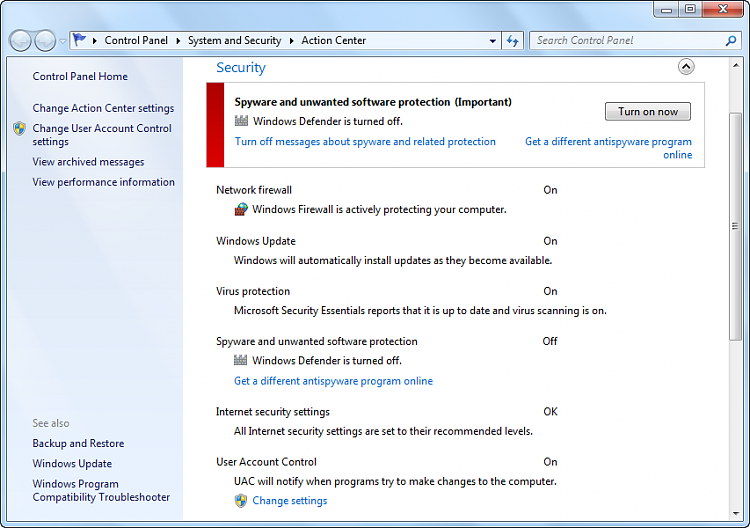 Webroot is an AntiVirus+AntiSpyware program. It doesn't show up in the Action Center Menu, but however, the program itself is running smoothly:
When I first installed it Action Center recognized it... but when I rebooted my computer Action Center doesn't find it.
Is there a way to fix this

? I have Windows 7 and my Webroot version is 7.0.4.83.