Thanks for all your replies.
All I can find is this unhelpful entry in the action center/maintenance/reliability/problems list: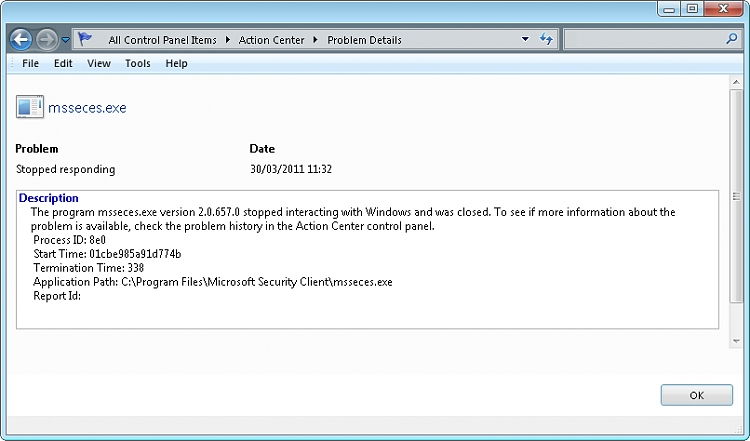 MSE started up again (manually) with no complaint and has been working ever since, so I'll tick it off for now.
This little Packard Bell dot se budget model is remarkably usable, despite being a netbook. The keyboard is better than my main laptop.
It takes around 25 seconds for the MSE real time protection (i.e. red>green) to kick in after being manually re-enabled.
I have had no malware detected after a 14:18 minute MBAM scan - I get so few intrusions, on any of my systems, I must be doing something right :)
Quote:
it see's that MSE wants to make changes to a reg key or a system file.
So Comodo turns off MSE to protect the system? I wonder what MSE is actually doing? I don't run any other AV than MSE. I used AVG in the past, but the last update put me off for life, once I had rebuilt the system I had installed it on!