Hi,
I've been using Microsoft Security Essentials since it came out, and it always worked fine and well, giving me no problems whatsoever. But recently, I keep getting errors and issues with MSE. First off, when I boot up the computer it seems to be completely fine, but after a while, something changes. It suddenly starts saying that Real-time protection is turned off, and it should be turned on.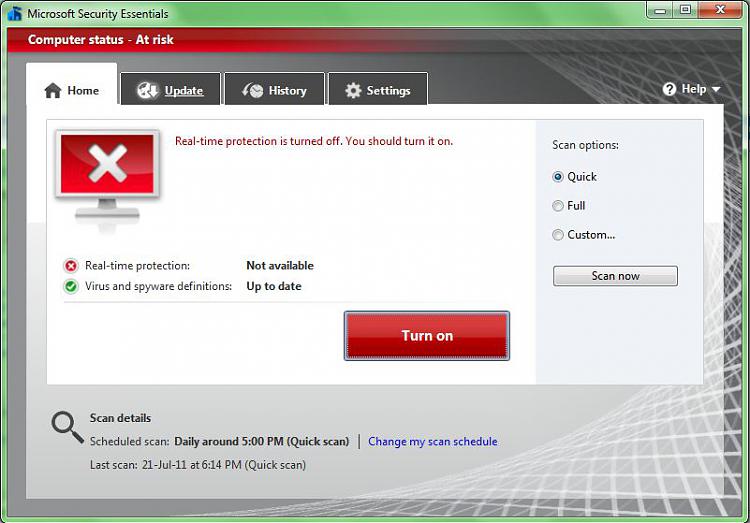 So when I click Turn on, it attempts do so and then suddenly gives an error.
Help would be greatly appreciated.
Thanks,
Slasher