Hi,
OK. 8 hours seems a bit exessive for 3TB - are they full? Perhaps its the type of files? Are you limiting the amount of processor that MSE uses? See below: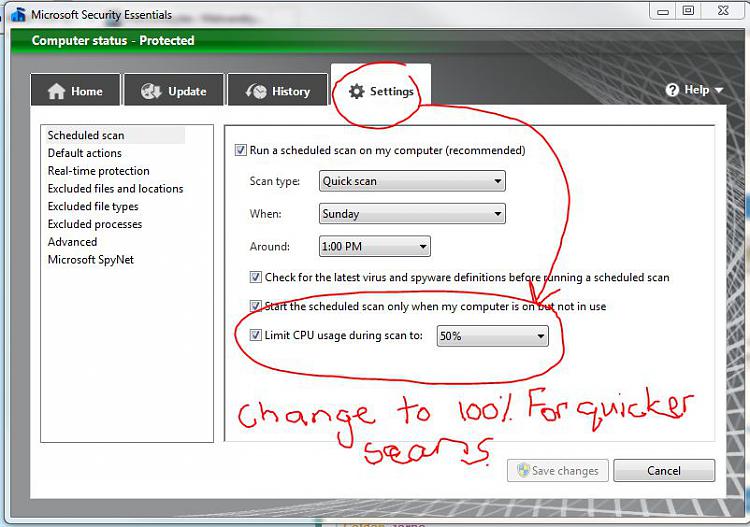 Once you have established that the .TIB files are free of malware, then in theory they should be good, but you can't ever guarantee that some infection on your system won't also make it into the .TIB files....in fact, those files are designed to restore from, so if they are infected, you will be restoring an infected system.
One option is have a second line of defense. Try scanning with
Malwarebytes
and see how long that takes. Note : Malwarebytes isn't a replacement, its just another layer of added security. Don't scan with both at the same time, as one could detect the other as malware.
Regards,
Golden