Would you mind reposting the log, copying it from
notepad
and pasting it using either the [ quote ] & [ /quote ] tags or the [ code ] & [ /code ] tags?
First of all, that will leave all the line breaks in the log, making it a lot easier to read, and secondly, it will eliminate the black font coloring that you got (assuming you pasted from either Outlook or Word).
here is what it looks like to everyone using the
Black - RC
skin on these forums: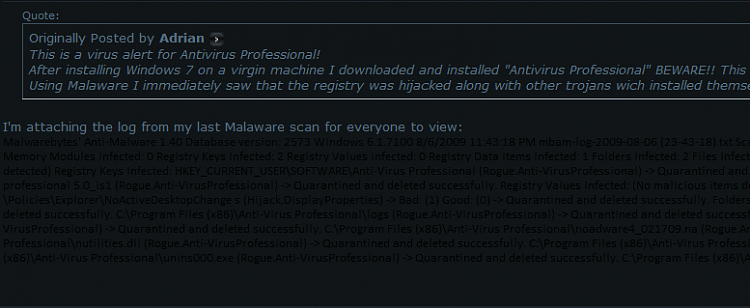 As you can see, the black font makes it nearly illegible, and the lack of line breaks makes it virtually unreadable even without the coloring....
Thanks.