I know TDSS is a rootkit. I've used the Kapersky before but it's found nothing in the past. Malwarebytes blocks certain websites (in the form of IP addresses) and that prevents the rootkits from taking effect somehow. I will try that Hitman Pro next though. RegInOut caused some problems recently though (Or so I assume). My computer failed to restart and I has to do the startup repair, which made me go back before any recent programs were installed (Malwarebytes and RegInOut were one of a few (can't be sure which caused it though)) so I think some critical changes were made.
I'll try MalwareBytes again and then try this Hitman Pro though.
EDIT: Malwarebytes cleaned up a bit again, but what am I supposed to do with Hitman Pro? It's scanning, but I notice on the bottom that it says that it's not activated, so it can't remove anything. Does this mean I need to buy it? If so, I can't right now. It's also kind of stuckat 99%. Here's a picture: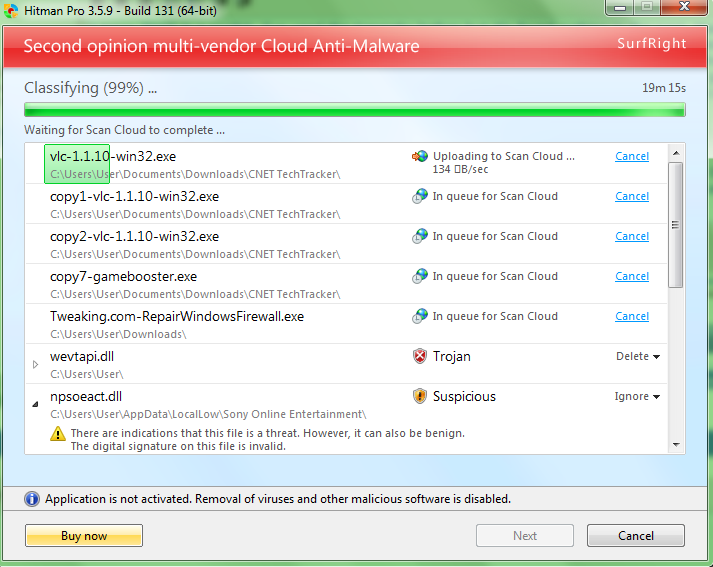 Edit 2: After half an hour this screen changed. Disregard. Currently I have Comodo Firewall installed. It's really nice. I might keep it, but I'd still prefer to have solved the Windows Firewall issue.