Been using MSE now about a month and a half. Nothing to complain, it was working well. Today I got this dialog telling a new version is out, do you want to upgrade. Yes, clicked I and that's when problems started.
Installation runs until almost to the end. Then comes this:
Contacting M$ tech forums and telling about error code, I got a nice and typical answer: "Uninstall any other virus or malware software. If you do not have any other virus or malware software and this error occurs, please file a bug report. Have a nice day."
I decided to wait the final product. A little nepotism on my mind, I thought I'll try a Quality Product from Finland. Went to F-Secure's website and found "F-Secure Technology Preview 2009". Downloaded this F-Secure internet Security 2009 Beta, and I have to say I think I found my security suite.
Stunningly easy and clear user interface: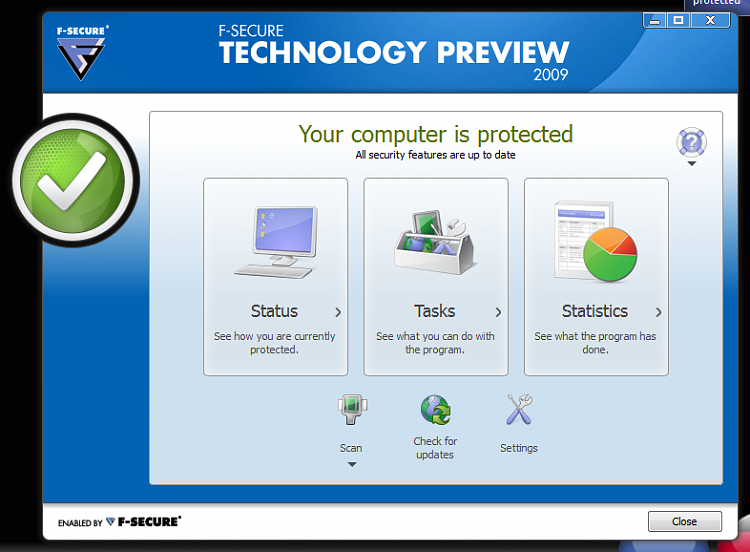 Easy to use and configure, works well with Win7. The beta program allows me to use this until February 2010, so there's enough time to test and build an opinion before I have to decide if I want to buy the final product.
For those interested,
here
's the download link.
Kari