Hello Titi,
It's not showing the .exe file extension for you since you may not have the
Hide extensions for known file types
box unchecked in Folder Options.
If your
RDVGHELPER.exe
file has the same size, file version, and
MD5 and SHA1 hash
as below, then it's probably safe. I have this file in my System32 folder as well.
SHA1
01FB2D0210F1C47AAF684E31A9FB78F89BBA9C0F
MD5
53FDA4AF81E7C4895357A50E848B7CFE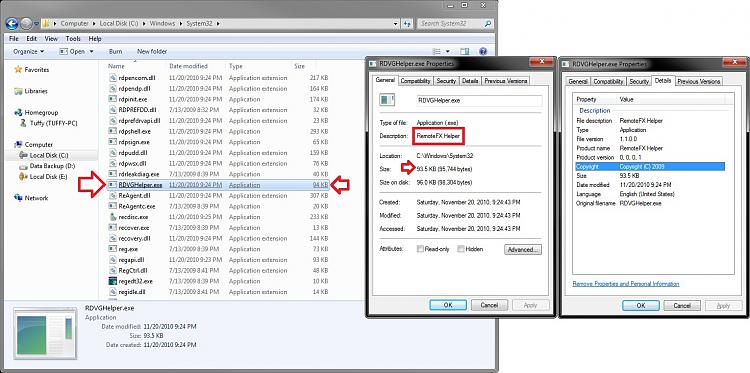 Hope this helps,
Shawn