Well, here I go.
First thing I notice and think is a bit funny is this:
NOD32 4 = 3.0 ???
During normal use, my CPU is between 2% and 20%.
Note that the memory use is at 472mb!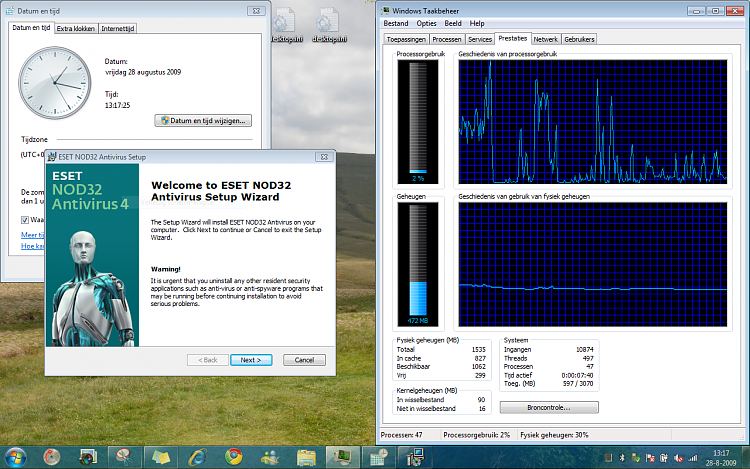 I updated the definitions and got started with smart scan at 13:25hr.
During the scan my CPU rocketed to between 90% and 100%, with an occasional drop to 50%.
The scan rendered my system almost useless.
After 20% of the scan, the memory use already grew to 647mb!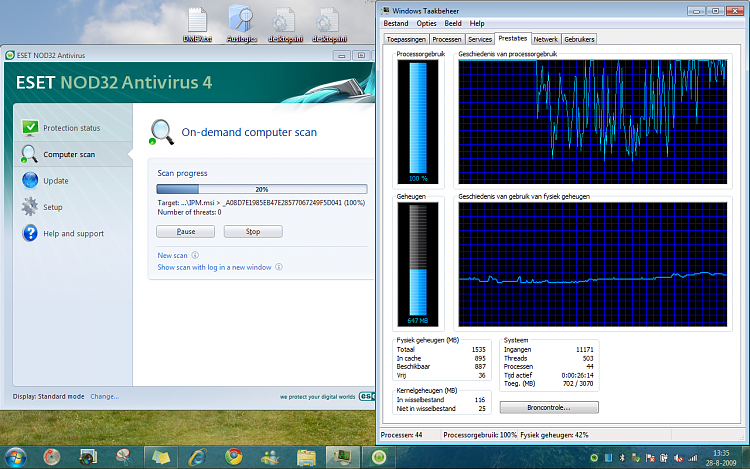 After 3 hours and 18 minutes the scan was almost done at 99%, or so I thought.
Memory use was at 814mb!!, That's a growth of 342mb!!!
The graph shows it was even higher before.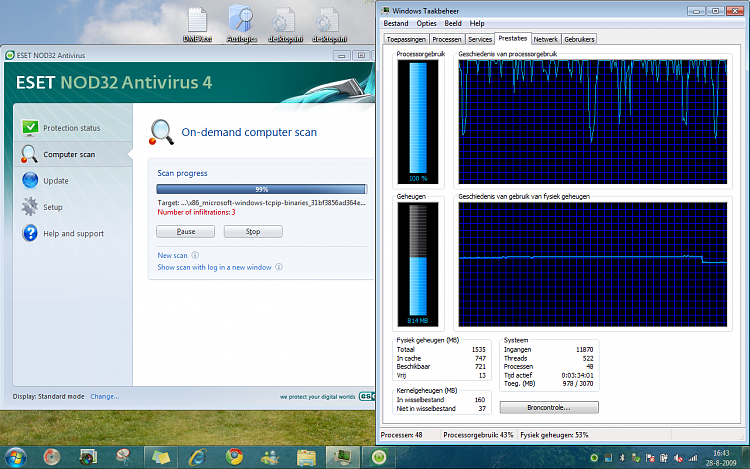 Then to my horror, I found out that in those 3 1/2 hours it only had scanned my C: partition.
It still had to scan my D: partition.

The ordeal finally finished after 5 hours and 31 minutes of not being able to use my system.
Nod found 4 of the 5 trojans I planted.
To be fair, I went to the remaining file and did a scan by hand and NOD did recognize it then, and deleted it.
Don't know why it missed it in the smart scan.
After seeing this I don't think I have to elaborate on the fact that I am somewhat disappointed.

Tomorrow I will do exactely the same thing with Norton 2010 BETA, and post the results.
Greetz
.