Are you using the native (built in) Windows 7 imaging tool?
Has the external hard drive ever been formatted?
How many gigabytes is the external?
Since there's nothing on the external right now I'd do a quick format. With the external plugged in to the laptop, click Start > Computer. Is the external recognized and does it have a drive letter assigned? If yes, right-click the external drive > select Format...
In the "Format" dialog box that opens, under File System select NTFS. Put a check mark in the Quick Format option. Click the Start button in the dialog box. Depending on how large the external drive is, the format shouldn't take more than a couple of minutes. Once it's finished OK your way out.
If you're using the Windows 7 imaging tool you should see this after clicking Start > Control Panel > Backup and Restore: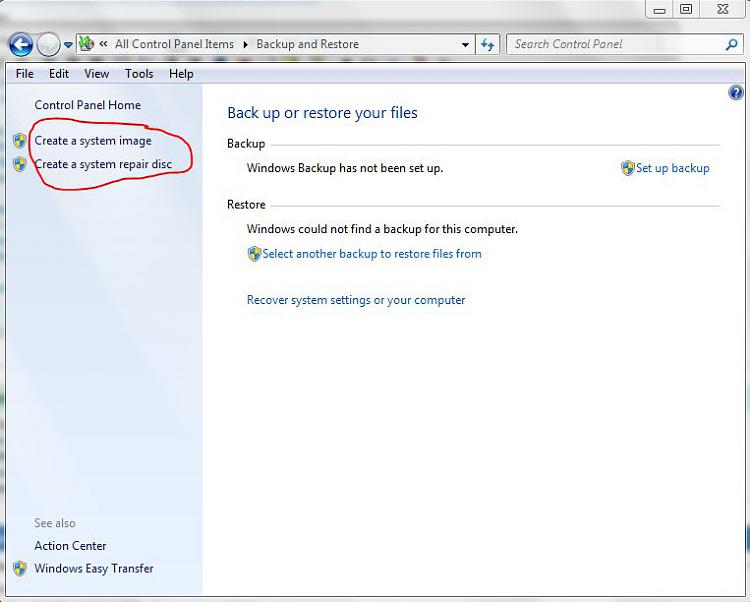 I would strongly suggest you create the system repair disk (either now or when you see the prompt when the system image is finished.) The repair disk gives you several repair options, including a way to start your computer if the operating system ever gets totally damaged or corrupted. You have to be able to start your computer in order to access and use the system image.
If you click on Create a System Image a new dialog box should open showing that Windows 7 is searching for a location to save the image. After a couple of minutes it should detect your external drive by default. If it does, you can click the Next button and the system image should begin. The total process may take more than 30 minutes but probably less than an hour based on how many gigabytes you'll be imaging.
Is this what you saw with your first attempt? If the System Image completes successfully the only thing your external hard drive should show is a file called WindowsImageBackup.