Hello jomon and welcome to Seven Forums.
Couple of things you can try:
1. Make sure the security center services are started.
- Click the Start button > type services.msc in the search box > click enter.
- In the services dialog box that opens, use the Extended tab (lower left.) Scroll down to to the services called:
Security Accounts Manager
Security Center
- Both should have a Started status and Automatic Startup type.
- If they don't, double click one at a time to change to Automatic. Click Start button to get service to run. (If services are already started, the start button will be grayed out.) Reboot the computer for changed to take effect.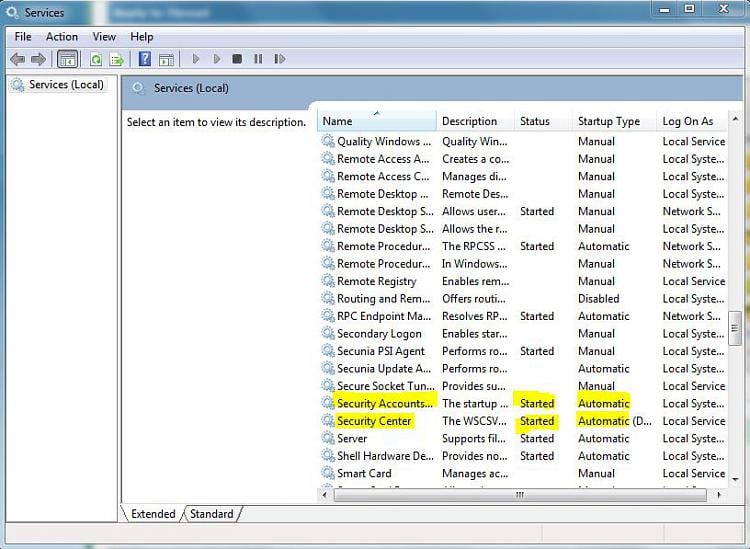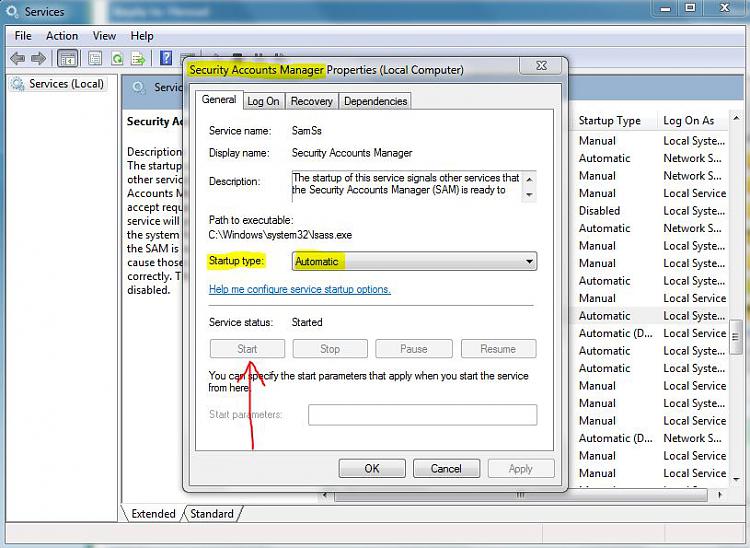 2. If this doesn't work you might have damaged or corrupt system files. Run a system file checker scan from an elevated command prompt (option two.) If problems are found, run the scan 3 times and reboot your computer after each scan.
SFC /SCANNOW Command - System File Checker
Please post back if anything helped or not.