Hi to all seven forum.
I wanted to know how do I block an outgoing internet connection of a game from firewall or additional antivirus.?
I have windows seven ultimate sp1 32 bits. and avast 6 installed. in windows firewall, I cant find any option to block an application. so tell me how to block from windows firewall and avast antivirus.
on right click menu of max payne 3 in firewall, I cant find its blocking option.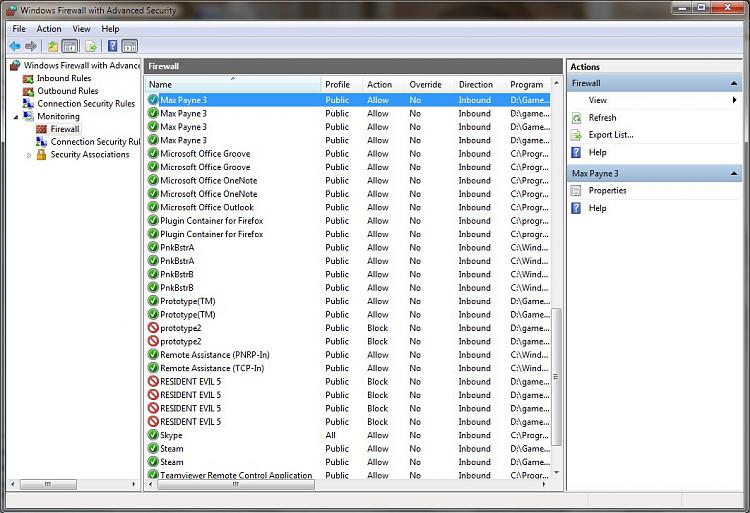 is this the option to block game outgoing connection in avast..? help me bcoz I want to play max payne 3 offline, (i can play MP3 via disconnect internet connection but I don't want to dc from net)
Note: I dont want to update MP3.