It would have been nice if you had posted a link to the website where you saw these system requirements, then we could have a better discussion about why IE6
or higher
was mentioned.
In order for this website...
Microsoft Security Essentials - Microsoft Windows
...to offer you one button to click on to get MSE, you need the one of the browsers mentioned
here
*. The website will determine if you are visiting from a computer using a 64bit operating system or from a computer that is using a 32bit operating system - then that website should automatically deliver the correct file. If you visit that website using IE5.5, I do not think that the website can reliably tell the "bitness" of the visiting operating system. I don't have access to a version of IE lower than 6 right now, so I cannot test that theory - maybe someone else can test that for us.
*you can also get to that website's listing of the system requirements by clicking on the first link in this post, then "product info" in the lower left, the "system requirement" in the top center. So, those system requirements are related to the first link in this post.
If you visit this website...
Download Microsoft Security Essentials from Official Microsoft Download Center
...you will be presented with a different set of system requirements to download/install MSE. Notice that there are no minimum browser versions listed. Also notice that the website was updated recently.
MSE uses svchost.exe to get the initial set of things to watch out for.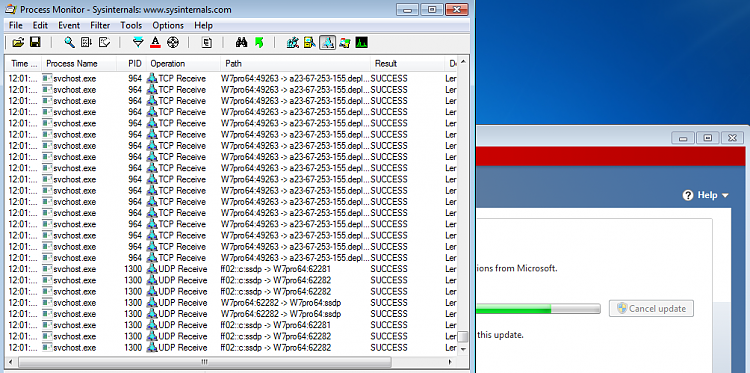 MSE uses svchost.exe to get to get subsequent lists too.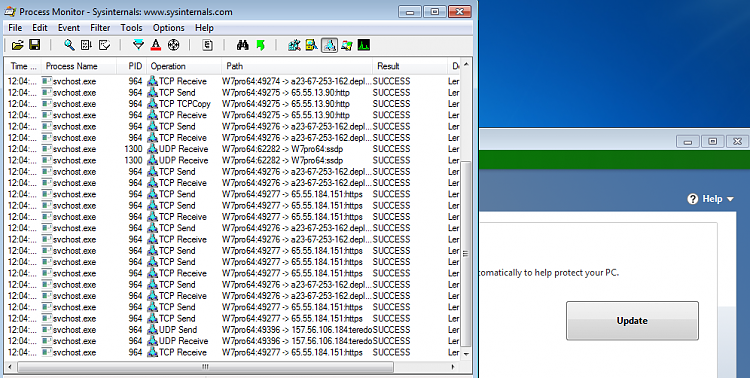 Notice what process Windows Update uses to get its updates: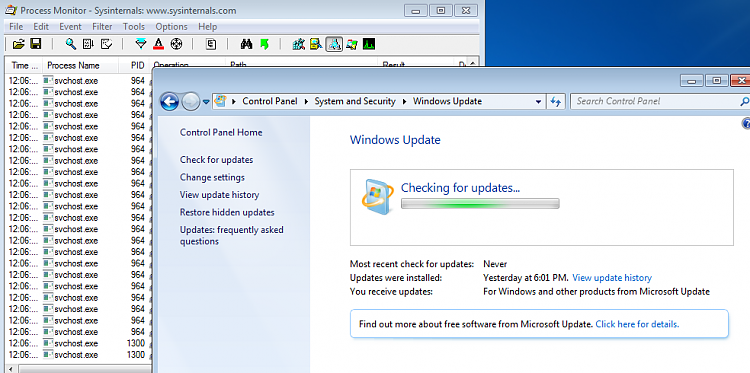 Do you have any more questions about MSE that we can answer for you?