You can try contacting the police, but I'd doubt you'd get the result you want. Certainly contact your ISP, but again there may not be much they can do.
By all means document all evidence of direct threats/statements
They sound a little script kiddies doing it for the 'lulz' (fun of it) - Taking control of anothers machine isn't really that hard to do with the right tools and a bit of knowledge.
Whats done is done, it's know time to focus on correcting it and learning from the mistake.
As you obviously know, your system has been compromised severely and it's extremely difficult to know what they've installed in being able to remote in. They could be using the built in Remote connection, an app like Teamviwer or many variants of such. There's quite few available. Have a look at this wiki to see if any of the names look similiar either as installed app, or a process.
For the built in remote, try pressing Win+Pause/Break key > Remote settings > and untick Allow remote Assistance and Don't allow Remote connections.
Then have a look a this
wiki
page to see if any installed apps appear in your programs list
The hackers may not even be using Windows. Once comprised it's very easy to do what you like to a PC - install anything, add keyloggers access documents etc.
Since your machine is so compromised, in this case I would suggest unplugging the net and doing a fresh format/installation of windows. Do not attempt to change passwords with this current installation.
Then the laborious part of changing every single password. Hope you didn't save the password for this site.
Any chance of a screenshot of your running processes? ie like this (yours will look different as I am on Windows 8)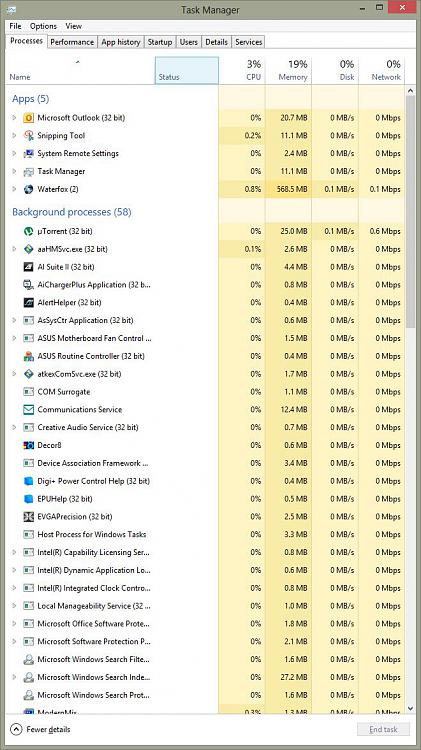 CTRL+Shift+Esc to open task manager and then use the snipping tool (type snip) in the search box and take a pic or two of ALL your running processes. Then upload the pics here using the paperclip attachment
EDIT:
I'd contact your ISP
after
you've cleaned everything. If you have a fixed IP address, get them to change it.
Once you r issue is resolve - start another thread on the best way of securing your machine including setting 3rd party firewalls, router settings etc