When you encounter problems deleting stuff...
...the first thing to try is to drill down to the file level and delete your way back up.
To prevent the folders/files that you mentioned from coming back....
...manually
create a restore point
...then delete this one key: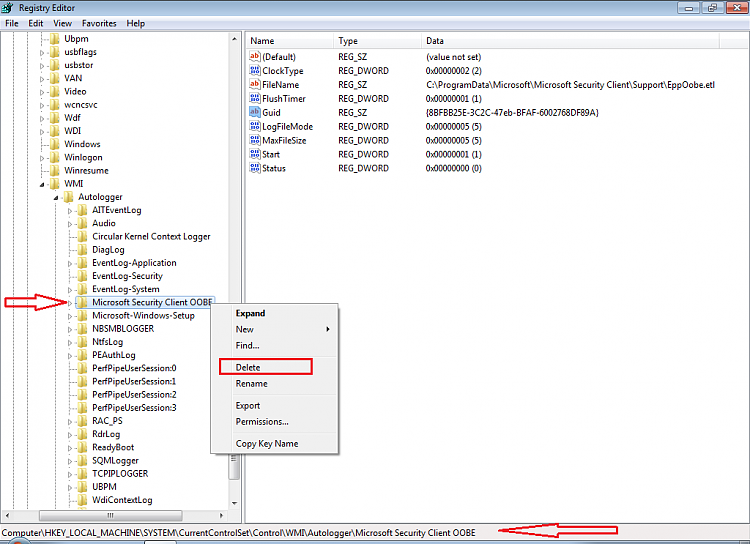 There are many other registry keys the MSE leaves behind.
Just leave them; they do not harm.