I use Process Hacker as a task manager replacement and I sometimes glance at the "Network" tab. Last week when I was looking at the "Network" tab, I saw a weird website under the "Local Address" column that I've never seen before: traffic.acwebconnecting [dot]com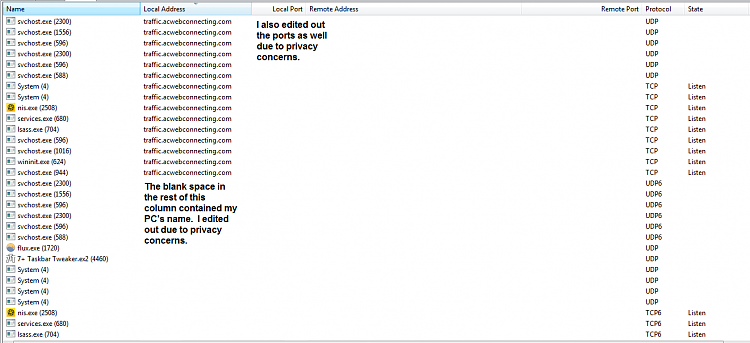 Honestly, I cannot recall if that "traffic.acwebconnecting [dot]" com was always there or not. I only noticed it in Process Hacker last week.
Anyway, I did some research on acwebconnecting and I found out that they are
supposedly
a legitimate company. But there are two things that concern about this acwebconnecting website.
1. The website "traffic.acwebconnecting [dot] com" is listed as an entry in the MVPS hosts file.
2. I looked up acwebconnecting on URLVoid and found out that there are several dodgy websites that share acwebconnecting's IP Address.
Find websites hosted in IP address 91.208.175.119 - Browsing page 1
I became worried about this so I ran numerous virus scans but they didn't detect anything suspicious. The scanners I ran were Norton, Malwarebytes, Emsisoft, HitmanPro, Comodo Cleaning Essentials, and TDSKiller.
Ironically, I have not been experiencing any freezes, crashes, or any other problems that are potentially caused by viruses. My internet speed has also been fine as well.
A few more important points:
1. I don't think acwebconnecting is phoning home. I've never seen any of the acwebconnecting processes connect to the web. Then again, I am a novice when it comes to understanding networking.
2. I recently installed Winpcap as a requirement for another program (could Winpcap be causing the problem?). I uninstalled Winpcap but that didn't help.
3. I ran some of the virus scanners in Safe Mode but they still didn't find anything.
Is this acwebconnecting [dot]com a normal thing or do I have a potential problem?
Any help or advice will be appreciated!
Thanks.