Try saving it like this.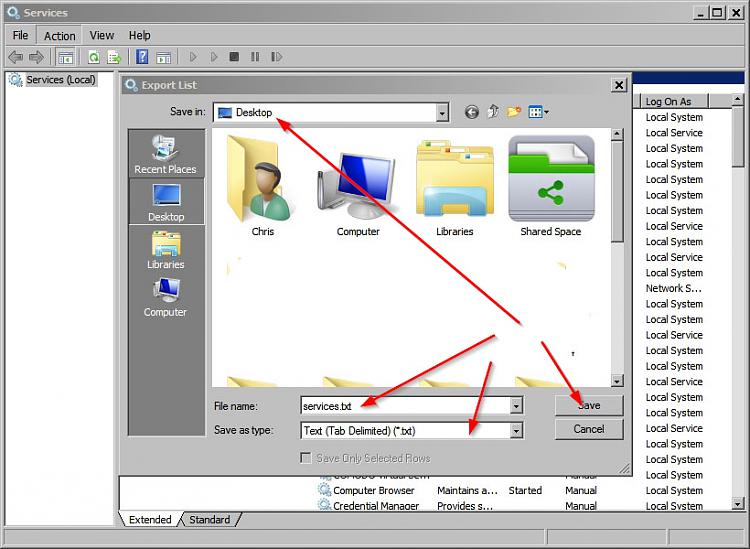 Alternatively you can use the following method to get a list of all services:
Start> Run then type
cmd.exe
Press Enter
type
cd \windows


Press enter
Type the following including the spaces
sc query type= service state= all > allserviceslist.txt
Press Enter
Type
exit
and press Enter
Navigate to C:\Windows and scroll down until you see
allserviceslist.txt


Cut and paste it to your desktop. Attach file to your next post. Delete the file afterwards.