Which Malwarebytes version are you trying to remove?
Please let me know if the post is out of place and I will remove it.
The new versions have a protection built in.
Advance/Self Protection early start. I believe this stops Malwarebytes from being altered.
Malwarebytes 2.0.2.1004 has the same settings.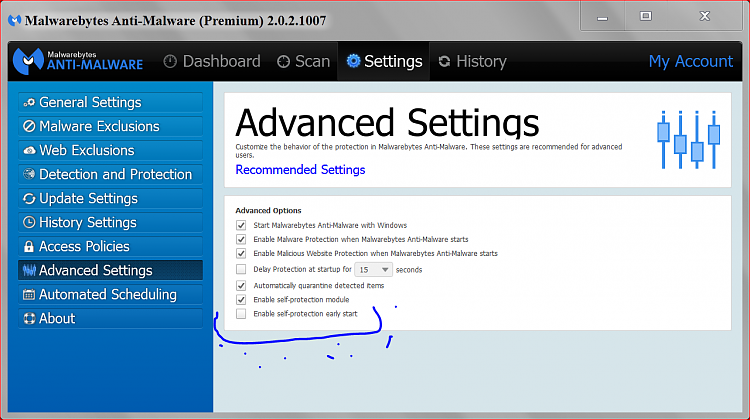 We are all new to the new Malwarebyes so I could be wrong.
Post # 103 might be of help and useful.
BY AdvancedSetup
MalwareBytes 2.0.1 taking forever to scan