Minor comments - then back to lurking.
For Chrome, that website should not show a version. It should tell the user that Flash is built in to Chrome. See the screenshot below. Even if you delete PepperFlash from Chrome,
the website
will look the same.
OP's image is definitely from a fake website:
1) the middle panel never says that
(It is always an install offer - even if you already have the offer.)
2) the wording/grammar is wrong in the middle panel
(Adobe Inc. strickly recommend to update)
*strongly
*recommends
But the syntax is still wrong.
3) info at the bottom of the first panel is wrong
(It should not be there for Chrome.)
(It is a modified version of what you might see in other browsers, but not Chrome.)
(When is is supposed to be there, it always tells you the OS & 32bit or 64bit)
4) copyright info across the bottom is missing
5) install button is wrong in the right panel.
With IE11: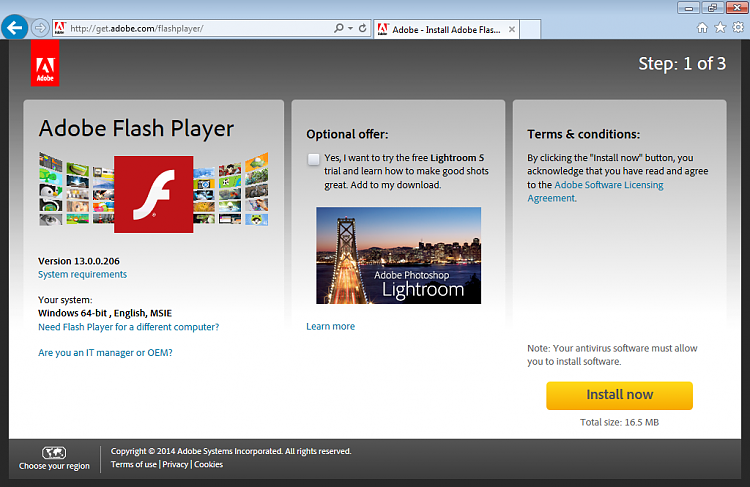 With Chrome:
I wonder what the OP would see while visiting here:
https://www.adobe.com/software/flash/about/
With Chrome or most any browser: