The Developer Build is different than the
Developer mode
for extensions.
The Developer Build applies to the version of Chrome itself.
The
Developer mode
for extensions is sort of explained in
this FAQ
.
You can have the regular (non Developer Build) version of Chrome and still have extensions that run in the developer mode.
Here is a random screenshot that a search for
chrome extensions developer mode
turned up: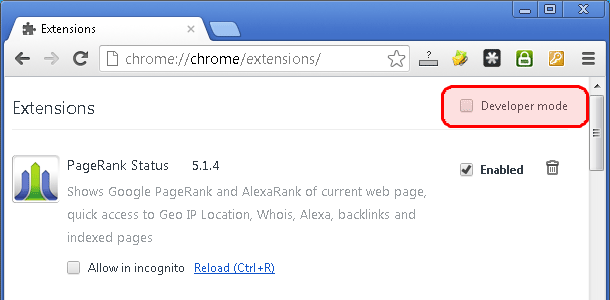 So......
This link
seems to be saying that extensions will only run if they come from:
1) Google's store
or
2) your computer (if Chrome is in the
Developer mode
).
A bad app on your computer would have to:
1) create these bad extensions
2) tell Chrome to run them in the
Developer mode
.
In a day or two, you are going to tell me that the bad extensions came back and the
Developer mode
was not checked. Then I can pull out the rest of my hair