Recently, I have gone into my den to wakeup my computer only to find it already on. Vipre antivirus had one or two messages saying certain trojans were blocked.
Also, my clock/date/time were screwed up and set to 2016 (I saw this happen last week and wasn't sure what had caused it)
In my system startup via msconfig I found the following unrecognized entry and unchecked it:
lsdegrag-----unknown-------c:\users\chris\appdata\roaming\callapps.exe
I ran a full deep scan with Vipre only to find the trojan messages were still occurring so I elected to boot into safe mode and scan again. So far I'm not sure If I am still infected.
Some of the other symptoms were that both windows and Vipre could not update (error messages) and I was getting (and still am) the following odd screen: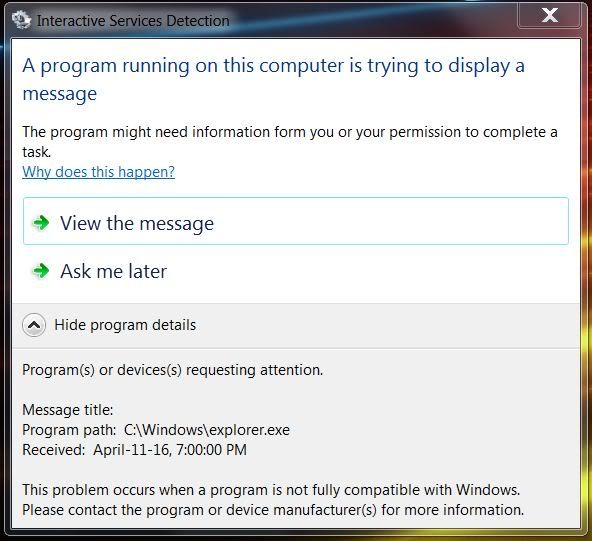 Below is a summary from Vipre: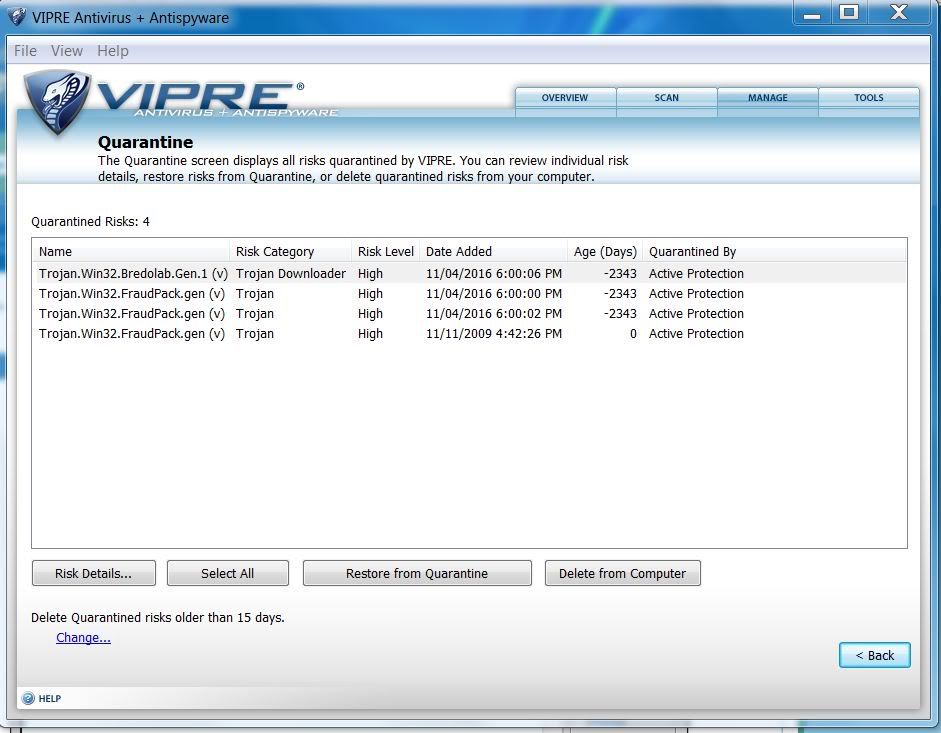 At times Vipre was telling me it was blocking a.exe then b.exe then c.exe and so on and so forth.
Anybody seen this before or have any advice? I've never really been infected before as I am a situationally aware computer user and have always kept my security up to par.