I am using windows 7 – 64 bit ultimate. My firewall has not been running for a long while. I am using Kaspersky internet security 2016. I tried uninstalling it. But still my firewall doesn't run.
I went to services.msc using the Run command and tried to start my firewall but I got this error.
"windows could not start the windows firewall"
When I go to windows firewall and press the button of recommended settings, the waiting blue circle spins for some seconds but after that nothing happens.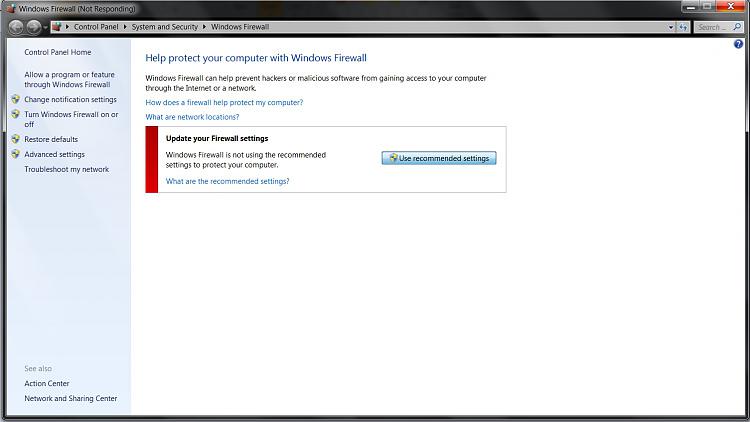 What should I do so that my firewall is able to run successfully?
I have installed all updates of my windows 7.