Ive been running tests of a custom built web indexing tool designed for check the connectivity of multiple pages and sites, it happens some executable links showed up in the results... Ive found one that I can confirm is a virus but im rather astonished that there are multiple failings from Google's 'safe' site rating and failures of nearly every anti-virus to detect it.
(If anyone has an idea how we can report the domain, how do we do it? or do we wait to see what AV engines begin detecting the file?)

Warning
This is a new virus variant, currently being used in the wild and mostly undetected by Anti-Virus engines!
hxxp://72.52.206.241/micro/system.exe
I downloaded this file and uploaded it to VirusTotal for analysis, The results are below: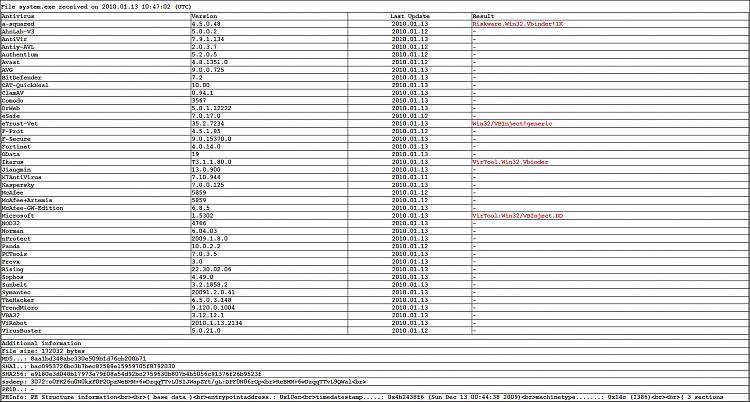 Microsoft's MSE is basically the only major player listed here which I think demonstrates a much better detection rate from new virus variants by MSE than most other major AV products.
On a side note, I think Microsoft should share their virus samples with other vendor's a lot more quickly.