In the advanced security screen you should see something similar to this example ....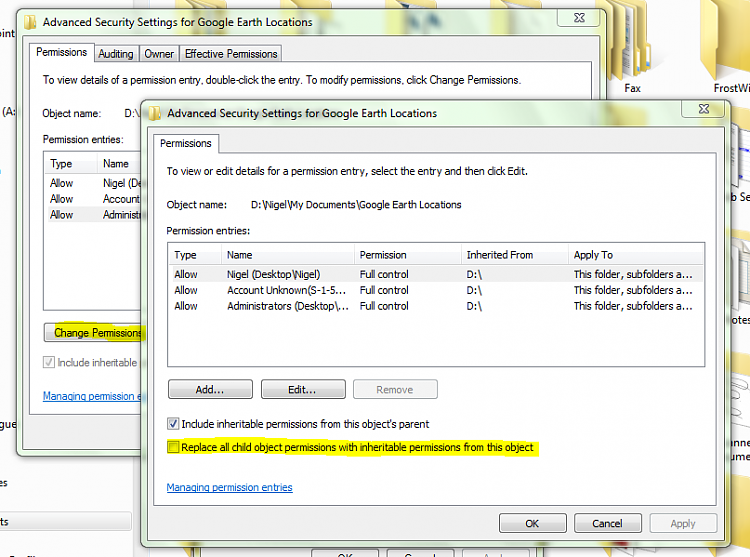 Although with the root folder you should not see the inherit checkbox checked.
The user ID Account unknown is an example of a remnant from another OS
The highlighted option should force propagation but, as mentioned, can fail unless full ownership is set, for the complete tree, for the user attempting to apply permissions.
Where permissions are "very confused" the manual propagation of the ownership may need to be applied to sub folders before permissions may be applied.