Two days ago I set Windows Update to "Never check for Updates" as I was capped and its insistence on downloading updates at the time was a PITA. Today I was looking though the Event-Log and noticed the Windows Update service still establishes connectivity even after this setting is applied.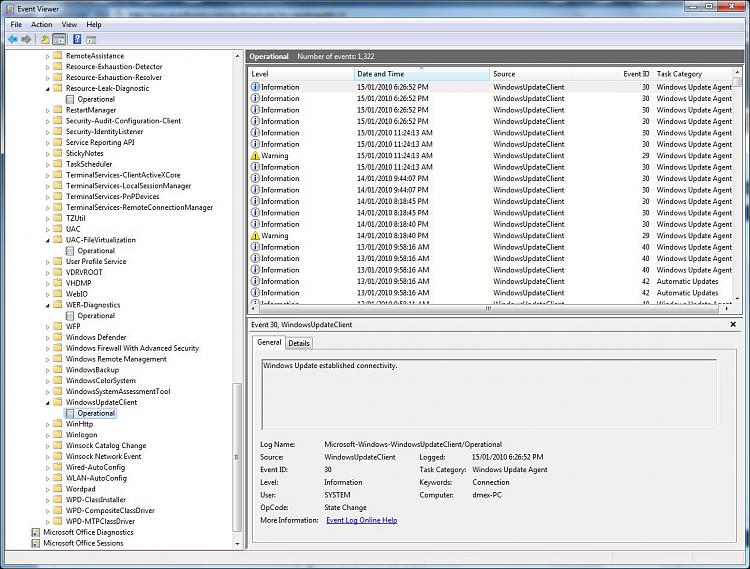 Twice yesterday and once today its "established connectivity" even though its set to "never check for updates", It unsettling to see WU establishing connectivity when as far as it knows, it'll never be used.

So what the fx is it doing?