Hi,
I've just reinstalled flash player leaving the MacAfee Security Scan checkbox ticked just for the hell of it!
Also monitored processes that ran when the installer launched.
Above is the list. The process that installs MacAfee when the flash player installer is run is
SecurityScan_Release.exe
and as you can see it's run under conhost.exe so doesn't appear in the log.
If you look at the log you'll see FM.exe is the next process to launch. This is the process that has been launched
in place of
SecurityScan_Release.exe
and displays the following:
That's down to the registry entry here: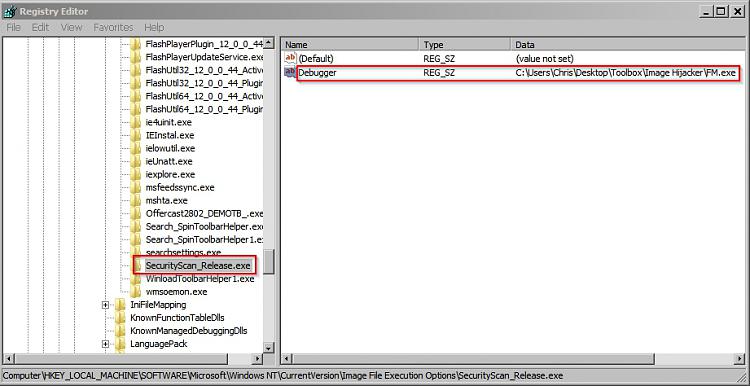 When
SecurityScan_Release.exe
is launched by ANY method even from an elevated command prompt or any other way the debugger launches FM.exe in it's place.
There is no way that MacAfee Security Scan can be installed on my machine - even if i forgot to uncheck that annoying checkbox or installed software that bundles it with the installer.
Well, I'm just saying that there's an answer to this type of problem!