OK today I installed and tested Norton Internet Security 2011 beta.
Installation is pretty simple and nothing has changed from the previous version.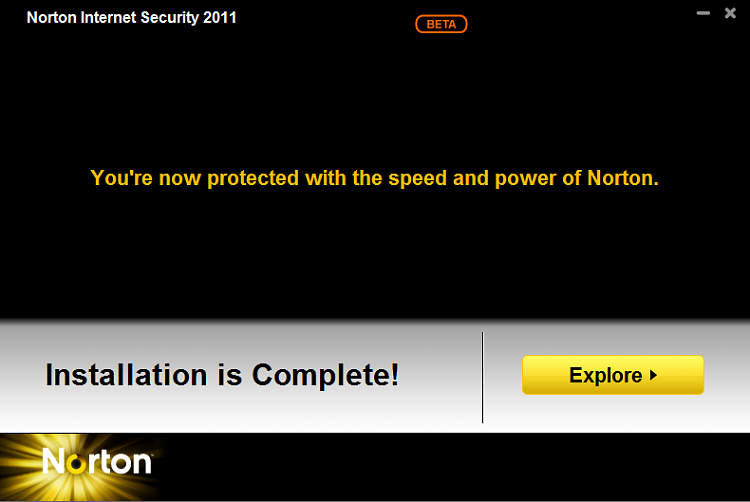 Main Window: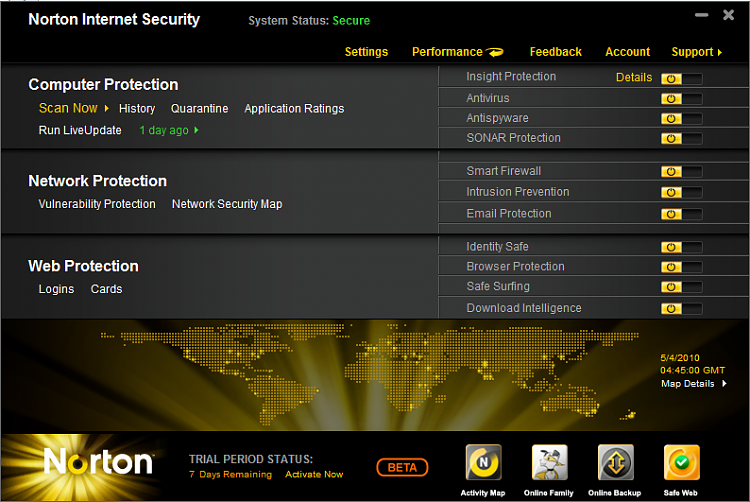 As usual, 3 scan options: Quick, Full and Custom.
The activity map shows WorldWide CyberCrime Activity of the previous 24 hrs.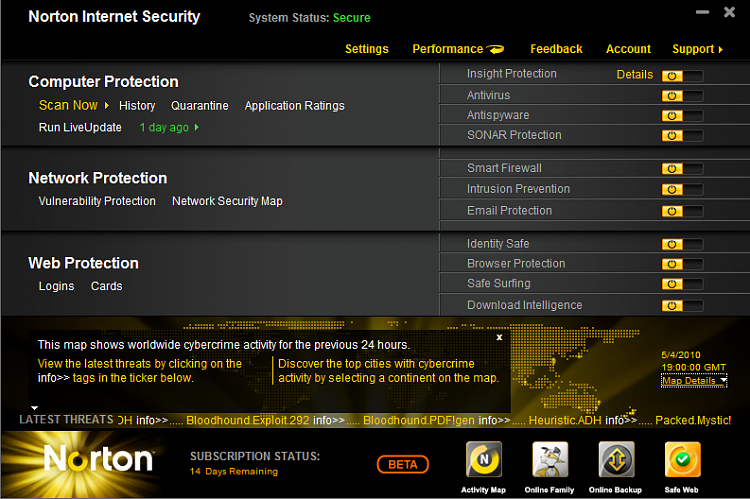 Safe Web tab can check a website's reputation before you go to that website from your browser.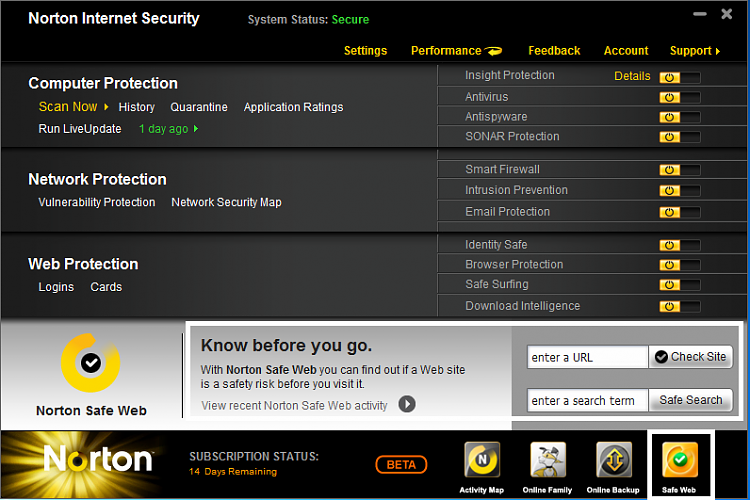 Quick Scan was extremely fast and took less than 30 secs.

Operates under 30 MB RAM.
There are many more options and features available in the new Norton 2011 beta.
Will check the detections and removal of viruses later.
Norton has mainly concentrated on the product design IMO> Better effects, eye candy, etc. But its important to see how good it performs in tests.

Dinesh.