Hello georgeann I've replicated your requested theme to near perfection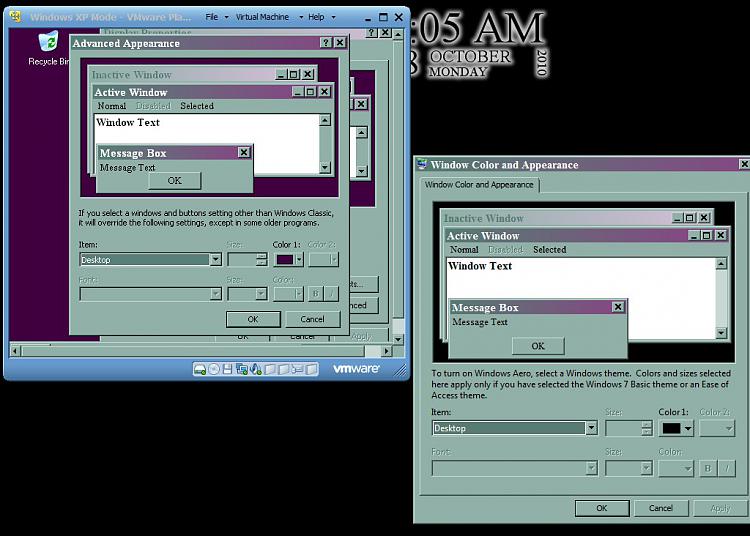 the appearance panel on left is the actual theme in XP Mode and the panel on the right is the theme I have replicated.
Unzip the file Eggplant theme and copy & paste the theme file into C/WINDOWS/Resources/Themes or just click on the theme & it will be installed at C/Users/Yourusername/AppData/Local/Microsoft/Windows/themes but may appear in the personalzation panel as an unsaved theme under My Themes, Just right click and save the theme, You can then use your own Picture for the desktop.
It is also a good idea to save the zip file as a backup since a custom theme can be accidently changed.
Eggplant theme.zip