Anyone happens to know why I got these problems ?
I tried to install
this icon pack
'cuz i really want the Live Folder

.
So i downloaded it and i did what the "readme" told me . so i did some backups and then open the install.cmd . Then i typed in "1" and i got this :
Then i ignored it and came along : at the end it showed :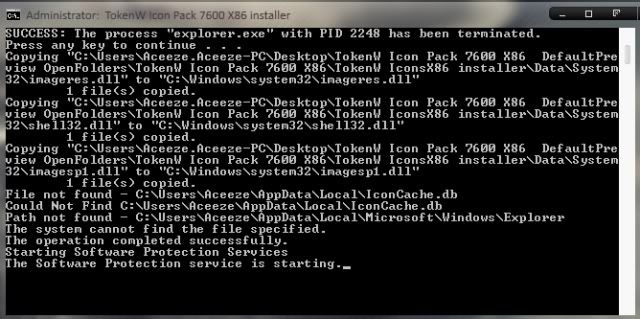 Then i restarted and here it is :
.
It seems like the program just did the half , and the other half is undone . Some of my folders are changed but some aren't . Anyone knows y ? Please help me , I really appreciate ur helps ^^