Look at this tutorial it will give you the basic on how to customize a custom theme
Theme - Customize Custom Themes
but did not use the numbers that are there because most times each custom theme has its own set of numbers.
In this first image I have here of yours the buttons are image #508 and it has six different states look at the screenshot to the left your image will show you the six different ones. The highlight in personalization is #s 652 hot, 653 selected, 654 selected non-focus, 655 hot selected they also do the desktop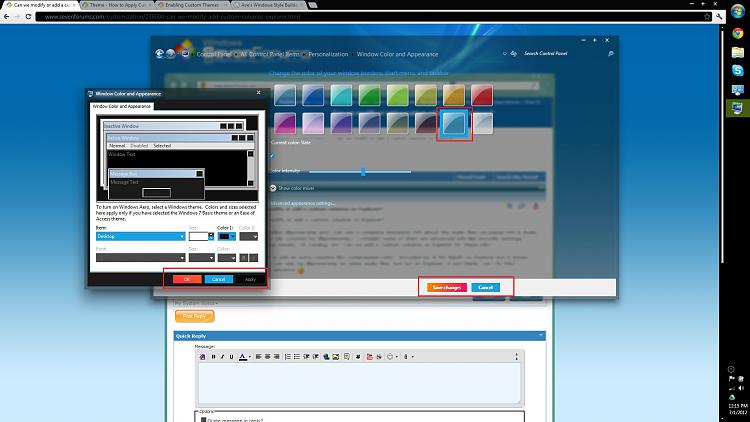 Here in your second image the blue in the drop down menu is #525 and it has four different states look at the image to the left of your image will show you the different ones.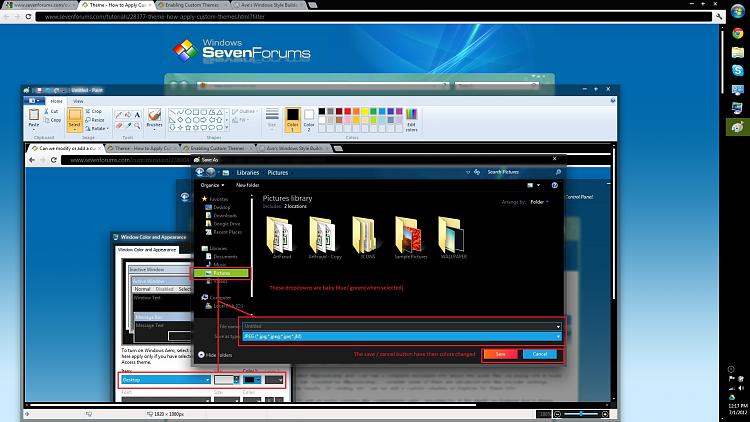 Here in your third image that highlights on the left in the navigation pane are #s 1043 Hot, 1044 Selected, 1045 Selected non-focus, 1046 hot selected.
In the center of Windows Explorer the highlights are #s 656 Hot, 657 Selected, 658 Selected non-focus, 659 hot selected.
The taskbar buttons are
Horizontally #s 1145
and
1146,1147,1148
Vertical #s 1155
and
1156,1157,1158
The first number in each one has 10 states and all the numbers after the
and
have seven states look at the screenshots below will tell you what they are.
If you need any more help let me know.
Jerry