First thing to do is make sure you are not using the theme you want to customize switch to the default aero theme and then log off and log on and then go ahead and start up Windows style builder.
After you've opened up window style builder click on the Open button in the next window click on Open an existing visual style based on a custom style, then navigate to the custom themes .msstyles and click on open.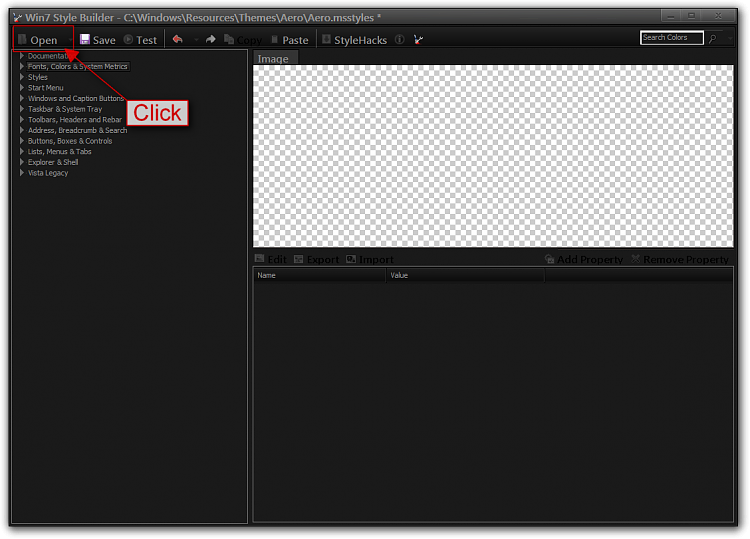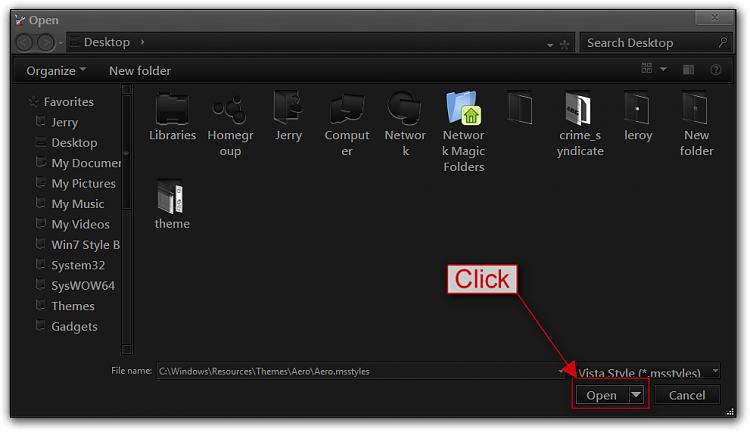 Then navigate to the three locations I have highlighted in the screenshots below and click on the color and the color window will open up for you to change the colors.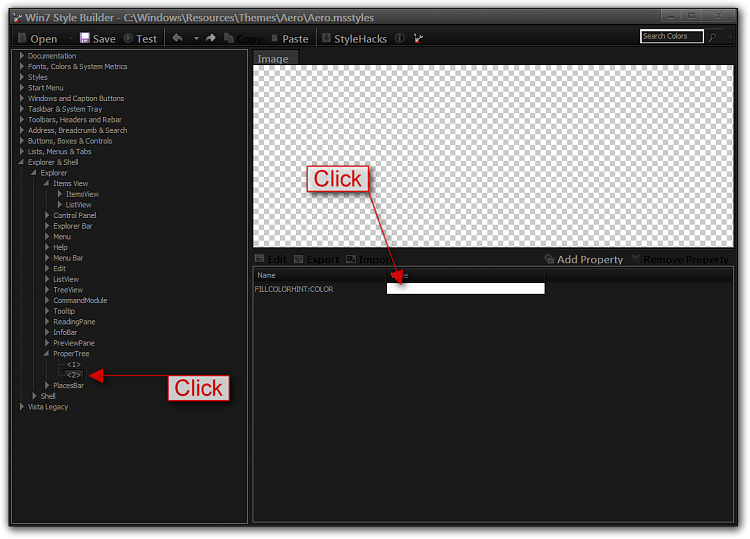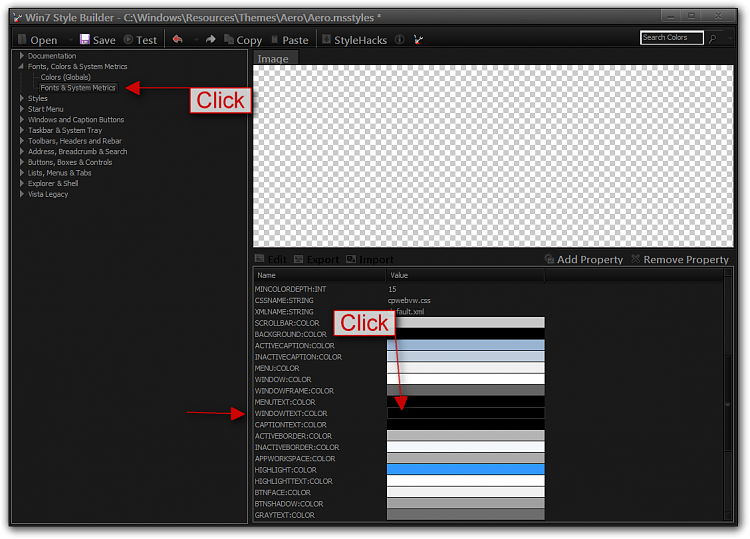 When done Click on the save button and then navigate to where you got the .msstyles and click on the save button, Then the window will open up saying Your msstyle was successfully compiled. Do you want to use this visual style now? Click on no.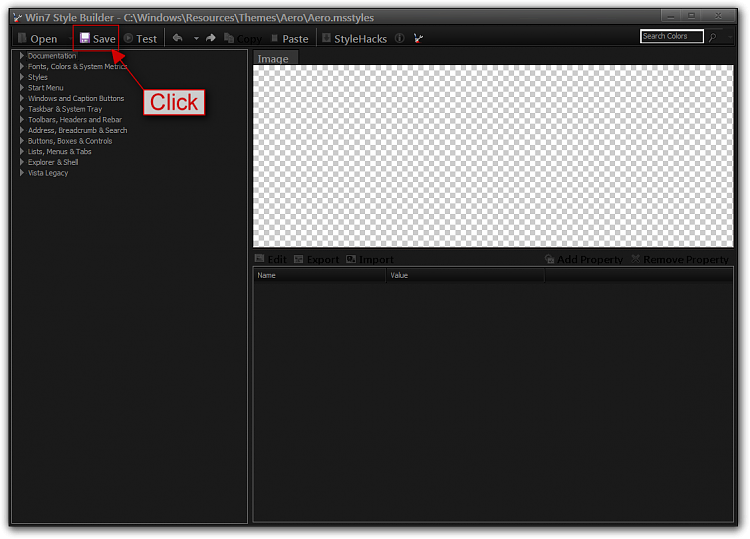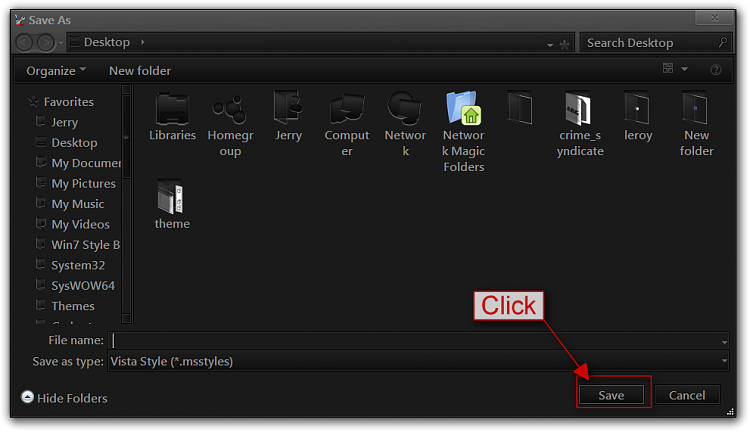 You can use the test button also to test.
Then you can go ahead and start the visual style from Personalization.
Jerry