This is what its set at right now:
Also with some themes, I can't apply them, it tells me that I cannot apply that theme and to choose another, even though I did use the universal theme patcher and patched all 3 files.
and this is the theme file that I double clicked on:
I'm actually using a skin pack off of
http://skinpacks.com
right now.
http://skinpacks.com/download/window...n8-1-skinpack/
is the one that I currently have "installed". I know that sounds crazy, but it actually works and everything looks the way it should if I go that route.
Here is the proof: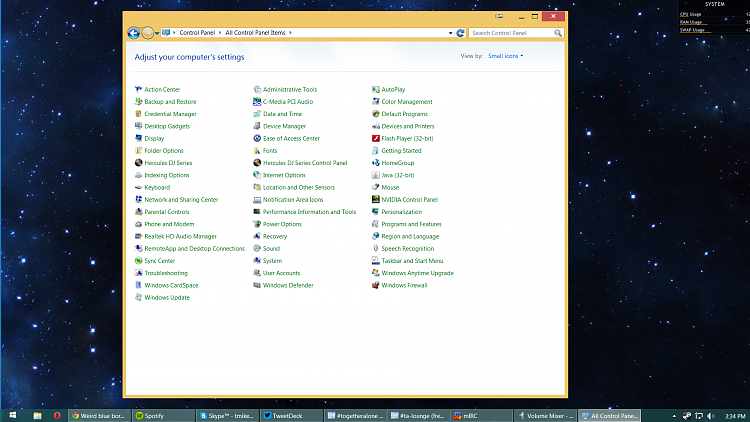 The only gripe I have about it is that I cannot change the window color, so I'm stuck with just that yellow window look. Other than that its completely functional.
Another thing, I'll go into the themes folder in my system themes folder, double click the theme and this window pops up instead of it saying "please wait" like it should:
Soooo as you can see, this is quite a headache haha.