How I made it round was after I opened your image I created a new layer above it and then using a round brush I created a round image about the size I wanted and then clicking and holding the Ctrl button on the keyboard and selecting the thumbnail image of that new layer created a selected area and then in the toolbar menu I went to Select and then down to invert selected and then selected your image in the layer box and then hit delete key and it removed all the outside area.
Here are some screenshots on how I make a start orb.
First I open up the PSD that I have made up (it is in the zip folder at the bottom of this post). I have a black and a white background on the bottom layers so you can see what it looks like without the transparency showing through.
Then make your three images and adding anything you want to them at this time.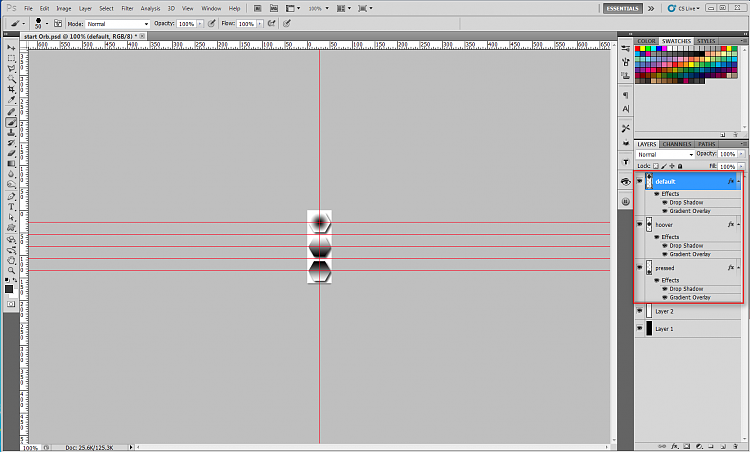 Then make the black and white layer invisible, right-click on the top layer and go down to merge visible.
Then click on and hold the Ctrl key on the keyboard and click on the thumbnail in the layers panel you should see the selected area than.
Then click on the Channels tab.
Then click on the create new channel button at the bottom you will get a alpha channel. Then make sure your foreground color is set to white select the paintbrush tool using a round brush set it above 110.
Then paint over until the selected area is all white.
Then select the RBG at the top it will select the rest of them automatically and then select the Layers tab.
Now go to Select and then click on deselect.
Now all you need to do is save it as a .bmp.
Jerry