Here's one example. This is what the theme is suppose to look like.
This is what I get when I install it: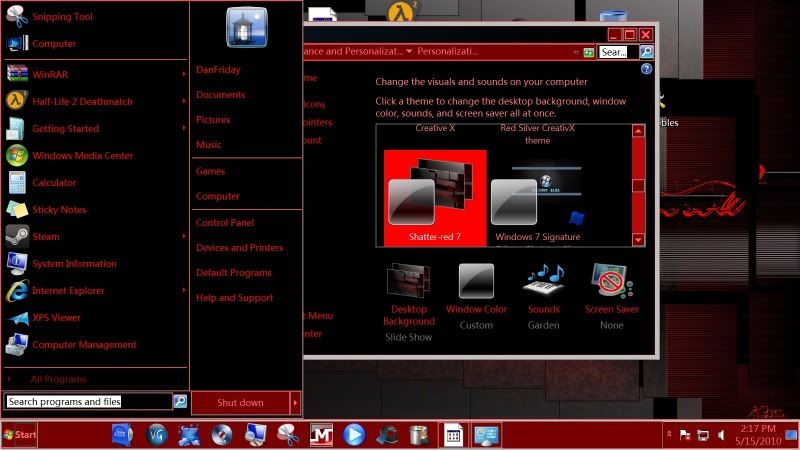 Downloaded from here:
Shatter-red 7 theme for windows 7 - CreativX
Okay, now we can get a bit sence out of this
What i think has happened here, is that your computer has applied a basic theme instead of the aero one.
Do you have Aero activated? and do you have the latest drivers for your graphics card?