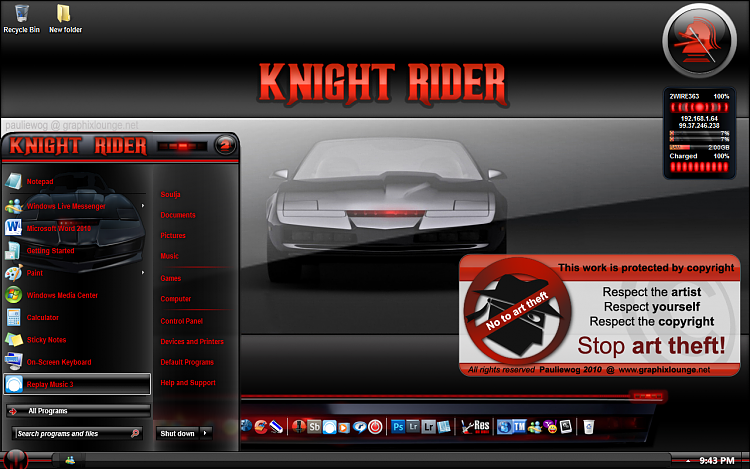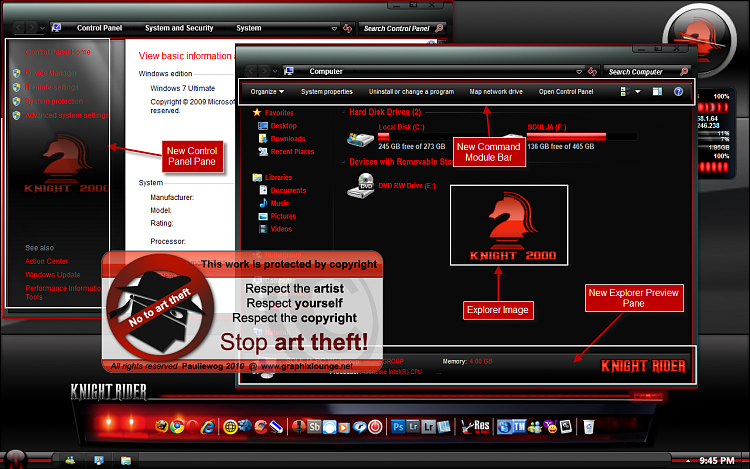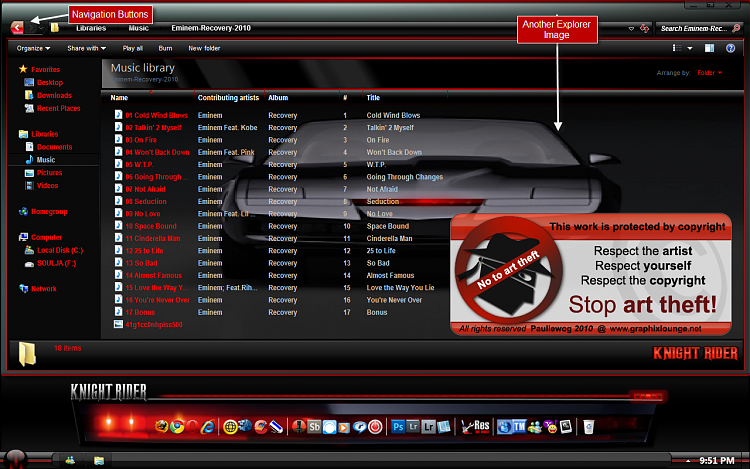 FEATURES:
* New Start Menu
* Tweaked Taskbar
* New Explorer Preview Pane And Command Module Bars
* New Push Buttons
* New Tray Notify Flyout Footer
* New System Tray Icons Panel Flyout Footer
* Navigation Buttons And Explorer Images
* Control Panel Pane
* Knight Rider Sounds
* Logon Image
* Start Button Changer By Kishan
* Rocketdock Skin By Raven Jett "ThanKS ONCE AGAIN!"
* 1 Start Buttons
* Screensaver
* 1 Clock Gadget
* 4 Wallpapers 1 by me and the rest Via Web

I want to thank Mr_u and nofx for showing the way
for the images in the explorer window!!!!


*NOTE* YOU MUST REPLACE THE EXPLORERFRAME.DLL FOR THE
NAVIGATION BUTTONS AND FOR THE IMAGES IN THE EXPLORER WINDOWS.
ALSO YOU MUST REPLACE THE IMAGERES.DLL FOR THE START SOUND AND FOR
THE LOGON CURSOR. READ THE "READ ME" FOUND IN THE FOLDER.
THIS HAS ONLY BEEN TESTED ON X86 NOT ON X64
RapidShare: 1-CLICK Web hosting - Easy Filehosting