OK, tested in both workgroup and domain environment. I had no problems whatsoever.
I created a folder called
Test_Folder
in XP Mode C:\Program Files\Test_Folder. I shared the folder:
I then created subfolder C:\Program Files\Test_Folder\Test_Subfolder. Seven host can see the shared folder and its folder structure:

Opened Word on host, wrote a short test document, saved it on a network shared folder
\\XPMODE-1\Test_Folder\Test_Subfolder
. Save As dialog in Word has no problems to see this shared folder:
The document is saved on XP Mode, accessible and editable directly from host:

Kari
EDIT
: Forgot the most important thing. I created a shortcut to this shared folder \\XPMode-1\Program Files\Test_Folder on host's desktop. It is directly accesible: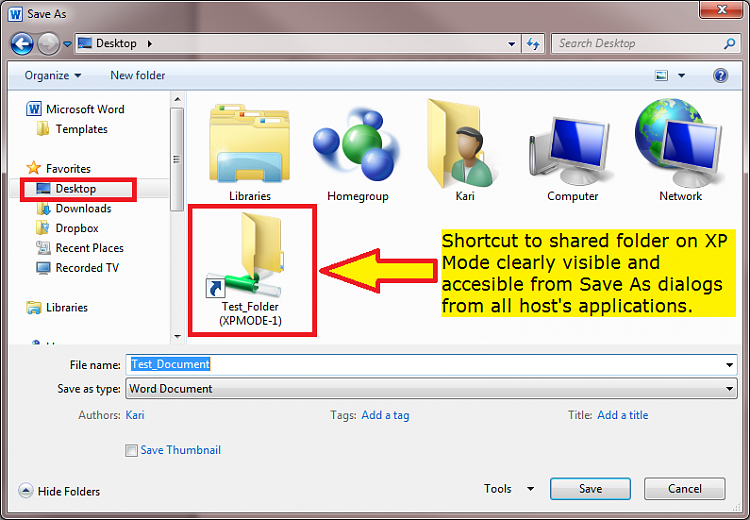 Notice that I did this and got it working only by sharing the needed folder in XPMode C:\Program Files. There was no need to take ownership of anything.