First impressions:
Looks and behaves very nice. USB ports on vm's not working before updating Guest Additions. First run of VirtualBox 3.12.12 vm SUSE Enterprise 11.3 crashed the vm and made VDI image unreadable. Reinstallling: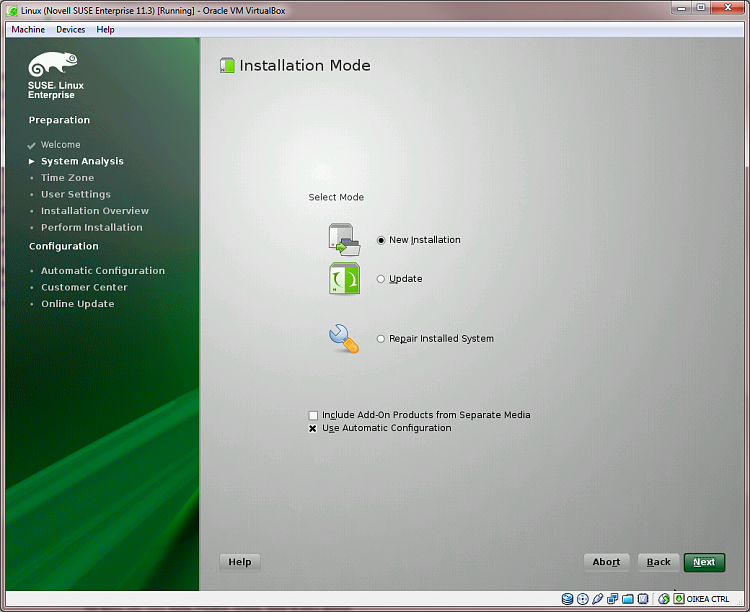 I like the new Preview available on VirtualBox main window, showing "live" preview of selected vm: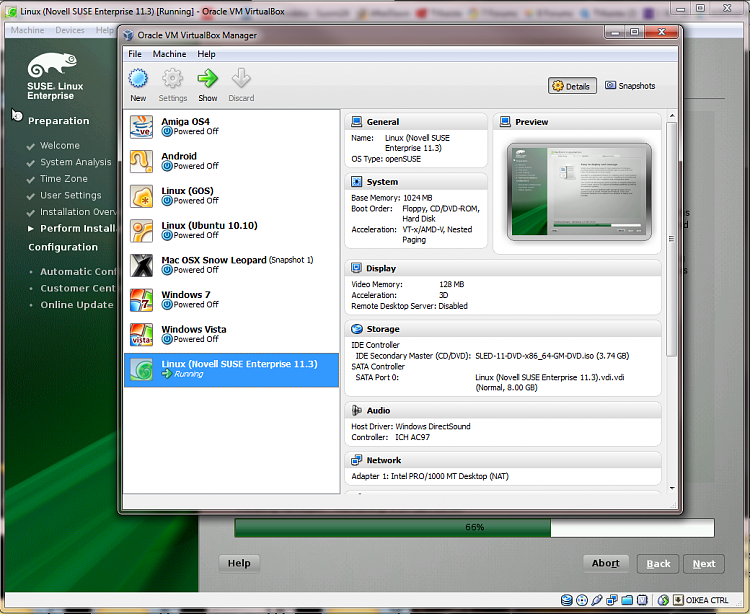 Building the VirtualBox Guest Additions kernel modules failed, but that's because of SUSE, not VBox: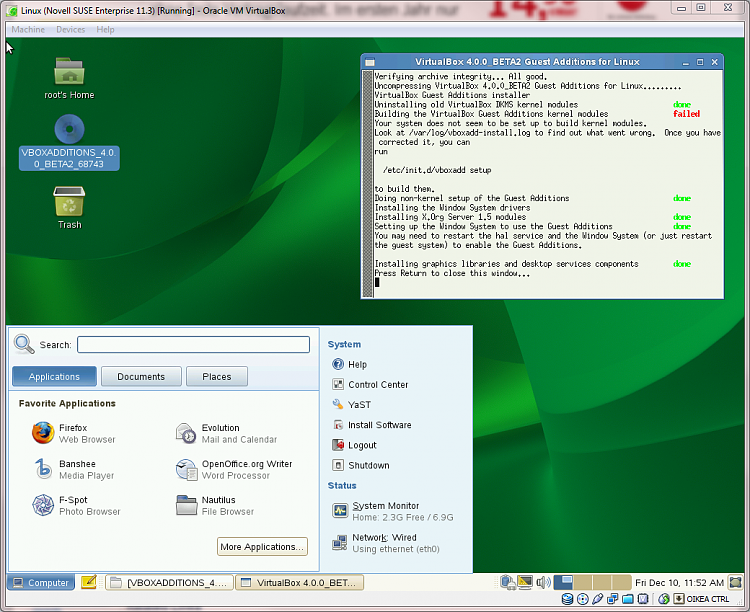 But, unpleasant surprise, Guest Additions service fails to start:
In Windows 7 and Vista vm's appears a comical error. I couldn't no longer boot in safe mode, whatever I tried. Installing Direct 3D support therefore impossible:
Other than that, Windows, Mac OSX and android vm's boot clearly faster and work without problems.
Kari