Can no longer run XPMode. Had it running fine for 5 months or so, then the other day I tried to start it and it the machine could no longer be found. I restored the vhd files from last month's back up but now every time I try to run it or edit the settings of the machine, I get the error message:
"The virtual machine configuration could not be created. User does not have sufficient access rights"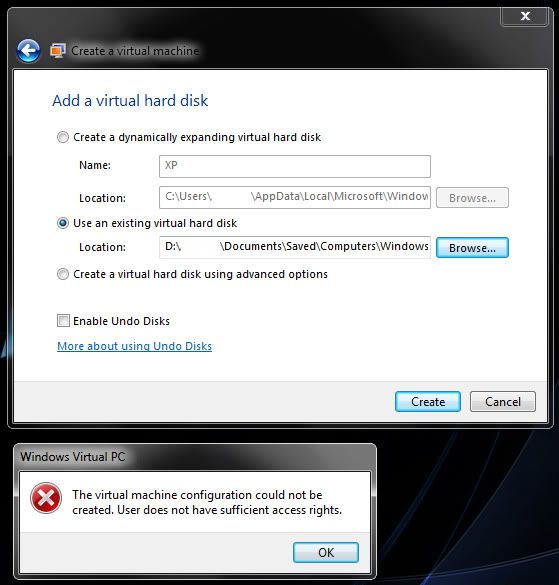 I have tried disabling Virtual Pc under the Windows Features, then restarting, enabling it and restarting but same error and no XP mode anymore. Has anyone seen this before?