I installed Virtual PC, Windows6.1-KB958559-x64-RefreshPkg.msu, after rebooting my start menu was blank on the host, Win 7.
I installed XP from a CD in the VPC, put in my account name with a password. When it was done I got what appeared to be Win98.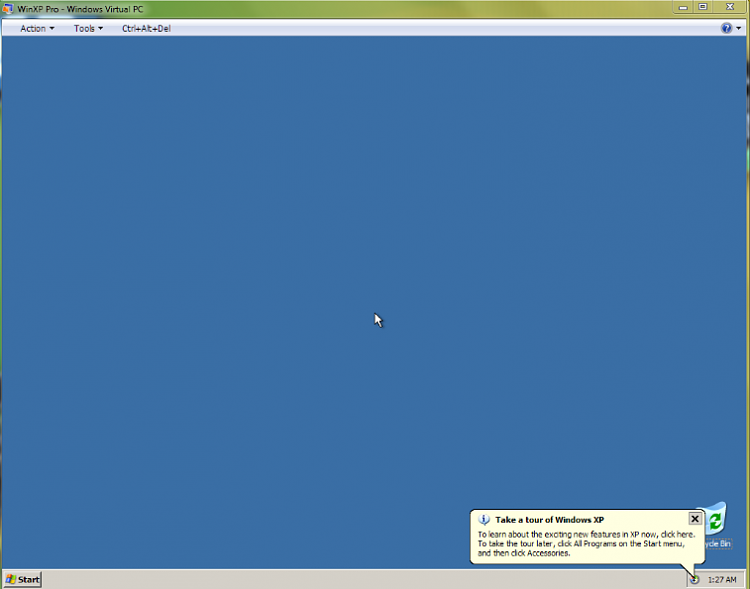 The account name I entered was not recognized.
Then I tried to install Integration Components with this sweet message.
The XP install has no internet access although my NIC is shown as the network adapter. I tried to run a XP repair only to get the same installer error. Futher my account pic in XP is a red X, no themes available, and when I click Internet in the start menu, it goes to internet options, not IE.
Last week I did this whole process too but XP would not let me login with my password, a simple 4 numbers.
I uninstalled the first VPC and reinstalled it, but apparently there's some bits left over somewhere.
All help, suggestions, ideas and beers accepted.