Default user account in XP Mode is XPMUser. When adding other user accounts, if you choose account type as
Computer Administrator
you can use this account to log in.
If you want to create a
Limited user account
with no administrative rights, you have to add it to a group called
Remote Desktop Users
before being able to log in to XP Mode. Limited users not belonging to this group can't log in, instead they get an error dialog telling they have no permission every time they try to do this: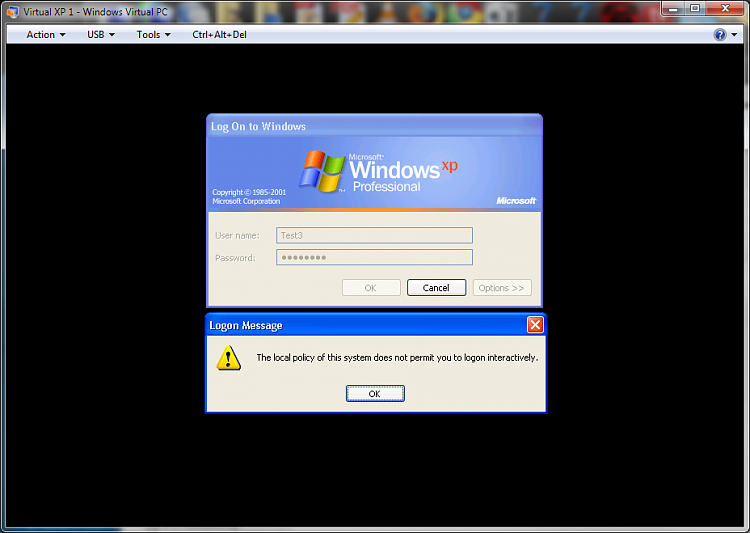 Here's how to give permissions to new users:
Create limited user account(s) you want to using Control Panel > User Accounts
Open Start Menu, right click My Computer and choose Manage
Click and open Local Users and Groups on the left pane, click Users and double click the limited user account you want to grant right to log in


Choose Member Of, click Add
Close Management Console
You can now log in to XP Mode using this limited user account.
Kari
EDIT: Please notice XP Mode does not allow user accounts without passwords.