Hi Shams1.
I assume you are talking about Windows backup.
If you go to the start menu and type backup. Select Backup and Restore from the list and you get the following screen.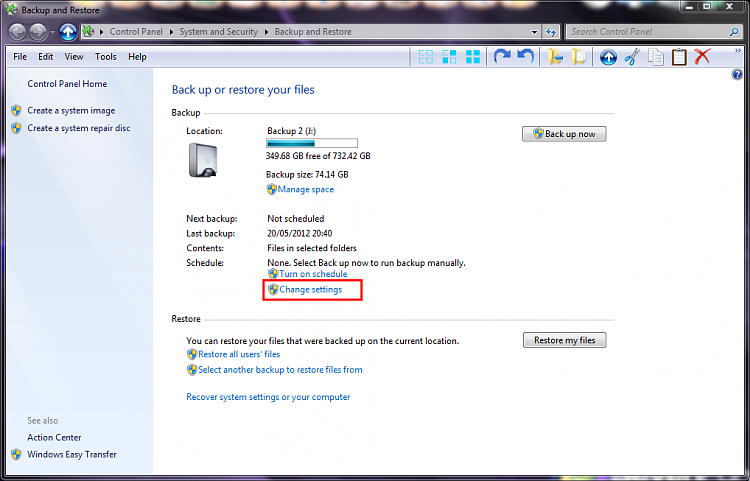 Select Change Settings and it will say backup starting. Don't worry it isn't. It will open this screen where you can chose where to place your backups.
You should ideally chose an external hard disk drive if you have one. You need to follow through the steps in the wizard and save the results.
Alternatively, if you don't want to run backup you can turn it off. There is a link at the top left of the first screen. It's not there on mine because I already have it turned off.