When XP Mode is installed, the default user profile (account) is called
XPMUser
. The password you set (you can't install XP Mode without!) is now your default password, and auto login is set on, also by default.
So, now your XP Mode login credentials are:
-
Username
: XPMUser
-
Password
: The one you set during installation.
Integration features are also on by default, so if you create new user accounts remember to set a password.
If you do not want to auto login, delete saved credentials from XP Mode settings. First open settings: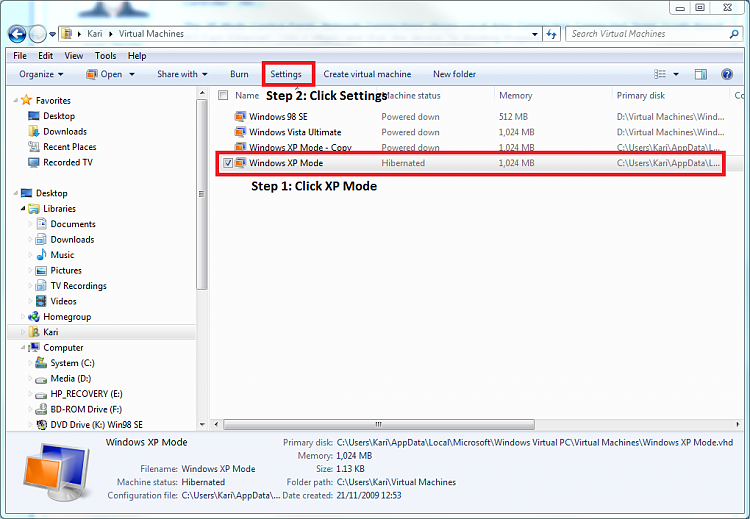 Then delete XPMUser's saved login credentials:
Now XP Mode stops every time when started to ask your logon credentials.
Kari