OH here goes. I took some screen shots from virtual XP I have running on a virtual windows 7 machine I have.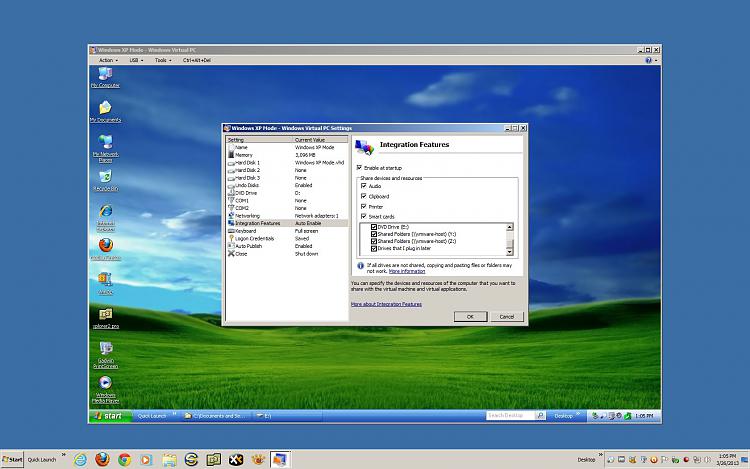 Make sure Integration is enabled from Tools menu in window mode only.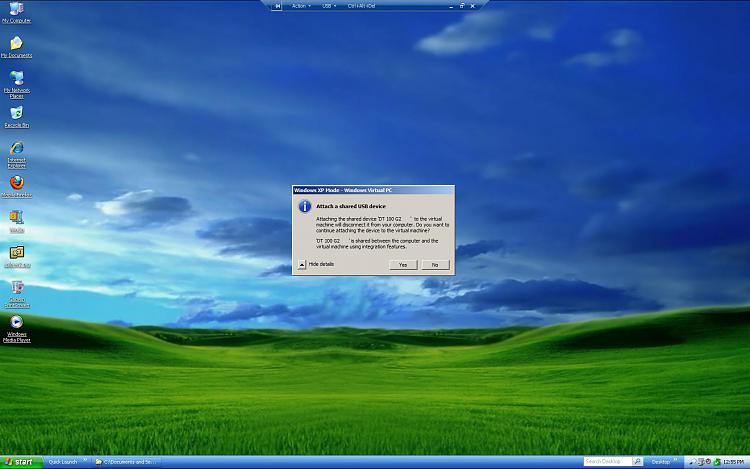 Click the USB tab and enable the USB drive (you make have to remove and replace the drive for windows to see it).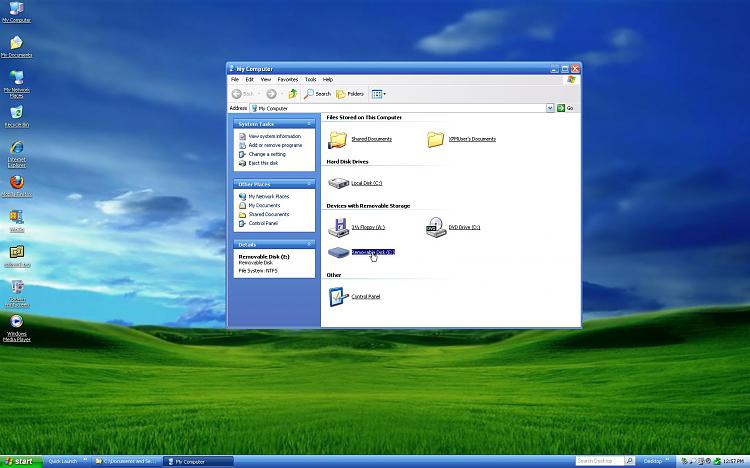 It will appear in explorer and you can copy files to and from.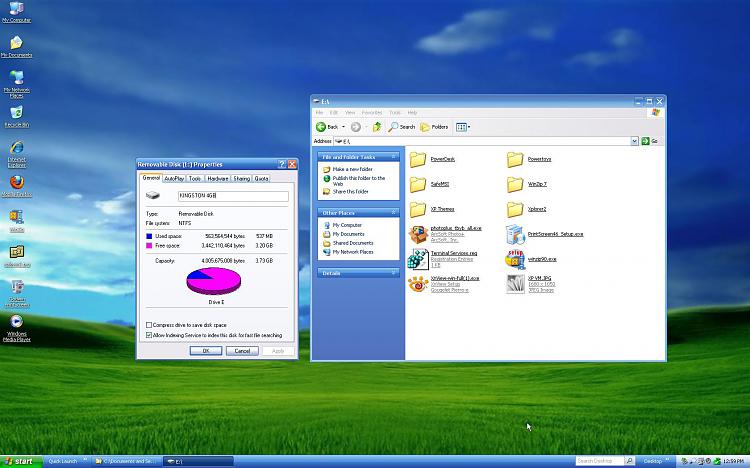 Tools only shows in the window mode.