Although I have Windows 10 TP running on VMware Workstation 10 OK, I thought I'd try the 7 to 10 upgrade path in VM (to see how it all worked).
So, in a Windows 7 VM, I clicked the little white taskbar box - but I got this message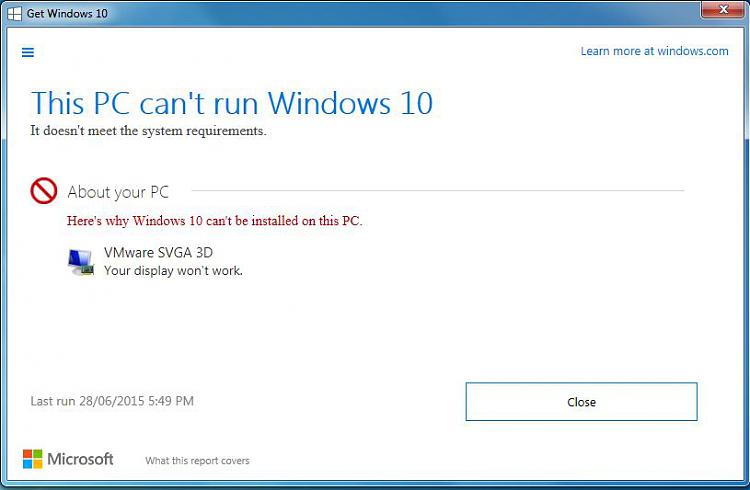 can anyone throw some light on this ? Maybe VM Workstation 11 would be more compatable with Windows 10 ?